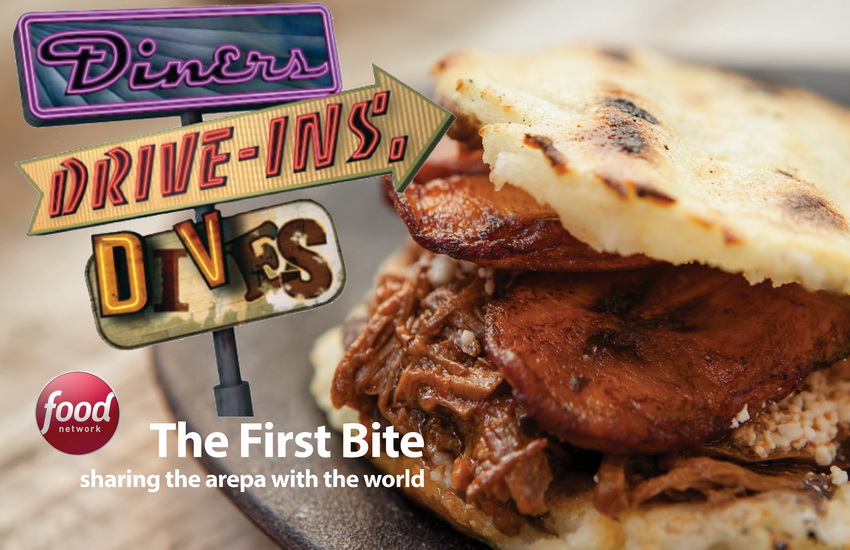 In 2010, I read a review of Pica Pica's Mission restaurant that described our cuisine as inauthentic. I still get mad when I think about it … for it was in large part my passion for Venezuela and my heritage that drove me to start the restaurant to begin with — it's that same passion that is behind Pica Pica Arepa Kitchen, its menu and our signature arepas.
In response to that review, I started my blog with self-produced videos, stories and recipes. I wanted to be able to share more about myself, Venezuelan cuisine and what Pica Pica is really about.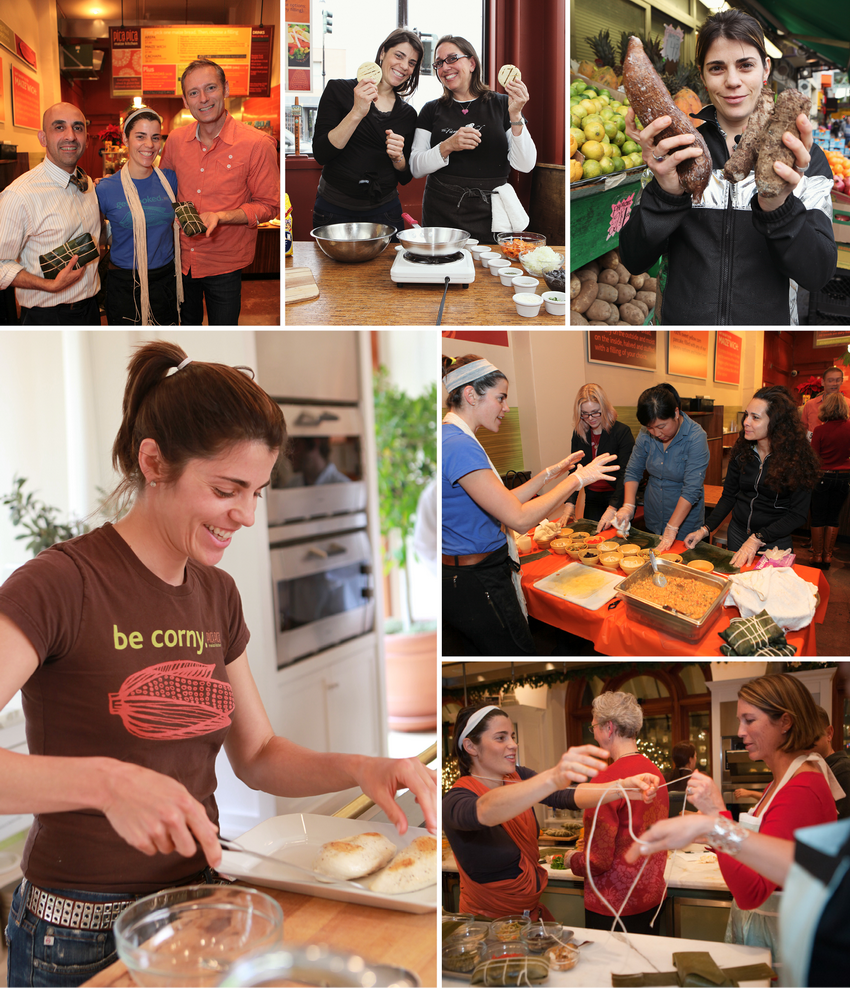 Three years later, in late May, an email request came through to our website from a researcher at Citizen Pictures — the company that produces the show Diners, Driver-ins and Dives with Guy Fieri on the Food Network. After reading our Yelp reviews, visiting our blog and website, the production company felt we were a good fit for Guy Fieri.
Guy would be in San Francisco on May 16th and the researcher wanted to know if we would be interested in filming with him. I called her right back.
What ensued were a series of phone calls and emails about the story behind the restaurant, the people involved, the recipes, the Mission location, confirmation that the food was indeed made from scratch, with an artisanal approach and presentation. Our family story intrigued her; the food sounded delicious and the ethnic aspect to our cuisine was of interest as well. She liked what she heard and promised to get back to me. Then she requested what felt like the whole menu of recipes. They were looking for a signature dish with a lot of layers and history behind it. I quickly put the information together.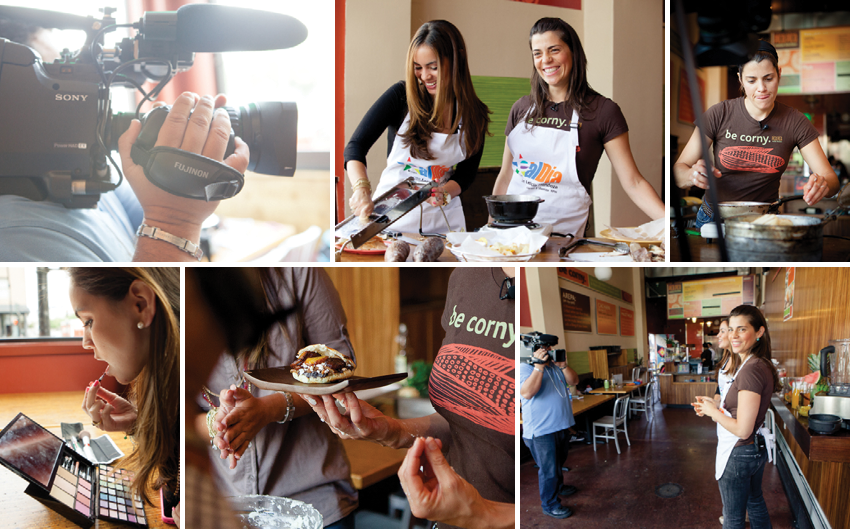 But before pressing send on the email, I panicked for a second. I wondered if it was ok to email my recipes to someone I barely knew. Recipes are the heart of any restaurant, and I take great pride in the recipes my father and I have created for Pica Pica. I asked her if she would sign an NDA or swear on her life that these wouldn't be distributed to anyone. I took a deep breath and waited for her response. I was so excited about this opportunity, but felt like a mother — very protective.
No NDA was signed, but I do have an email reply (always keep things in writing) that confirms that they do not disclose the recipes, share them on the show or distribute them through any of their different venues. This answer was good enough for me. It was well worth it to take a chance on the FOOD NETWORK!!!!
We reviewed the recipes by phone so she could really understand the process (process is very important for this show) and the complexity of flavors.

A couple days later she emailed me for even more recipes. She needed them ASAP to pitch the next morning. Normally this wouldn't have been a big deal, but it was my daughter's 7th birthday and I had 17 girls at our house, dressed in PJs roasting hot dogs and s'mores on an open fire pit on our deck!
I somehow managed to get her the additional recipes that evening…all I could do now was wait.
I got her call some days later. Pica Pica was going to be on the Food Network!

This affirmation of the restaurant, and how far we've come, was an amazing experience for me. This labor of love, that has been at times both invigorating and heart wrenching, caught the attention of one of the top Food Network shows. I felt like Pica Pica had arrived. The "review" that started me on my path to blogging, food demo presentations, and the Estrella T.V. show, had somehow been vindicated. We were bringing the arepa to the world — and I couldn't be more proud!
Stay tuned for more to come!
Guy Fieri | guyfieri.com