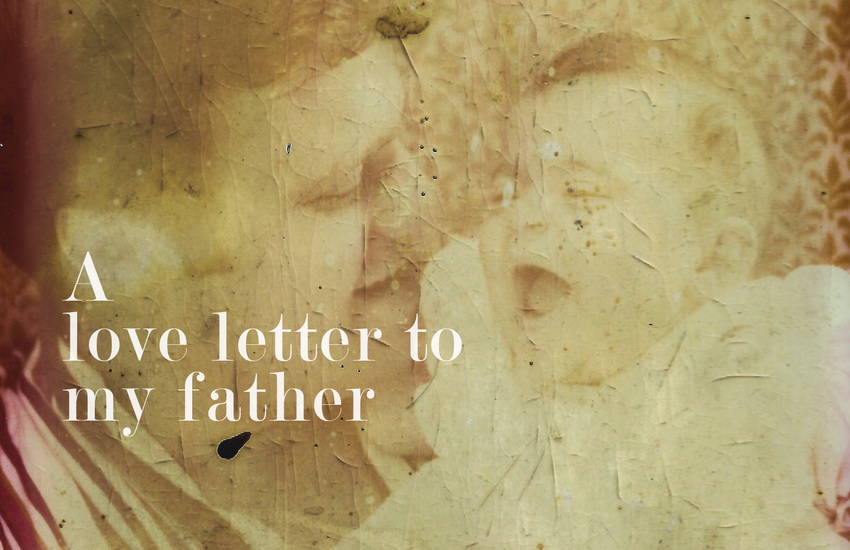 I am a Daddy's girl.
My father means everything to me. He is a man I have always respected for the person that he is, for his intellect, his spirit, his deference to others, for his huge heart and generosity. I have tried to incorporate in my life a lot of the values and traits that make him the beloved person he is, as a father, husband, son, sibling, and friend. I have always admired my dad, in my eyes, he can do no wrong, what he says is right and he knows everything.
However, through our work together, launching and running Pica Pica, I have learned to humanize my father. In fact, we have probably humanized each other. We have seen in each other indecision, mistakes, bad tempers, bad language and desperation, but also a lot of moments filled with pride and love. We have sat side by side as equal partners with designers, architects, lawyers, landlords and accountants. We are in this together. I introduce him as my father and my partner in crime. I guess, in more conventional ways, he and I have a father and son relationship.
My childhood memories are centered significantly around the kitchen.  Sitting on the counter looking at how ingredients are cut and mixed together by my dad.  Making "hallacas" with Yiyita (my paternal grandmother), aunts and cousins.  Standing next to Titita (maternal great-grandmother) while she poured hot guava jam into mason jars.  Making bread and cookies with my cousin Clarisa (now a professional pastry chef).  The kitchen is the hearth I grew up in, it's where I feel at home, where I connected with my family growing up and where I feel connected to everyone that is gone or far away from me today.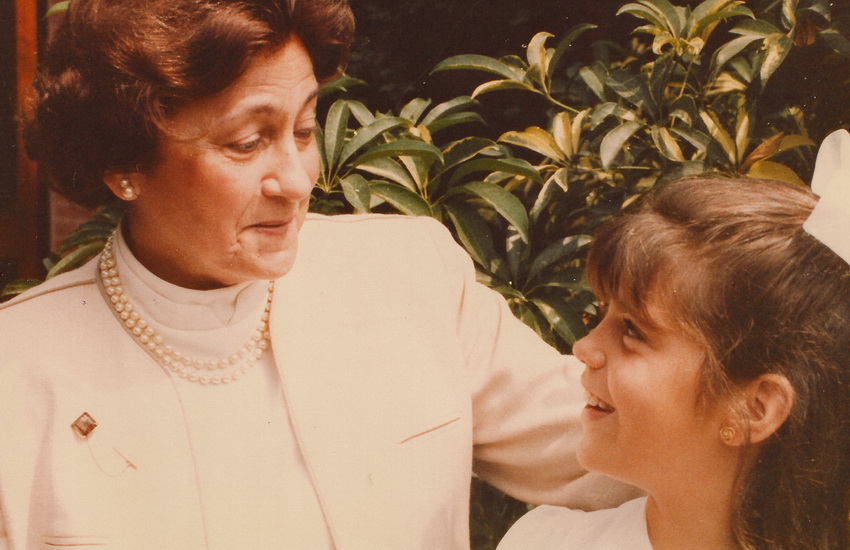 The first memory I have of my father was when I was around three years old.  We were out in the garden at our home in Caracas on what was probably a weekend.  My dad was wearing his blue and red striped cotton bathrobe, and we were picking radishes.  My dad told me they were Mexican radishes that he had brought back from a trip and they were spicy.  I remember biting one and shaking my hands and saying, 'pica, pica' because they were indeed spicy.


Fast-forward 27 years and we were standing in the kitchen with my husband Aaron thinking of names for our restaurant concept. We tried using names of Venezuelan beaches or rivers (Choroni, Chichiriviche, Orinoco, Caroni, to name a few). We used Aaron as a guinea pig.  He represented our customer base;  Americans with limited or no knowledge of Spanish. We would ask him to pronounce the suggested name and then after a while ask him for the name again. He wasn't able to pronounce or remember most of the names we came up with. Then we came up with Pica Pica, and he could say it perfectly and still remembered it later and even the next day… But the origin of the namesake of our business dates back to my early childhood. That first bite into a spicy radish, fresh off the ground, grown by my dad, at my house and it is still the strongest memory I cherish.
I grew up spending a lot of quality time with my father in the kitchen on the weekends. I remember being frustrated that all I could do was stir, watch and fetch ingredients. But looking back I realize that this was also a precious education. Cooking is my dad's way of draining stress and enjoying life. Family and friends always know to stop by the kitchen first to check in with Leopoldo and then wait patiently with a drink in hand in the living room for his magic to be set on the table.

This journey with my father has led us to create something we hope keeps alive those weekend memories, holidays making 'hallacas' or any day, cooking to celebrate life. Even though we are thousands of miles apart.
When people ask me if Pica Pica is successful, I say yes. I usually say so because of the line out the door of people waiting for arepas, and that is, after all, a very specific measure of success. But when I think deeply about whether we have succeeded or not, I say yes because my father and I have achieved the primary goal that motivated us to jump off this cliff together in 2006 when we dreamed of the restaurant. The motivation was simple: my daughter was 5 days old and it was clear that we needed to find a way to connect regularly and instill upon my new family my Venezuelan heritage and values. Both my father and I are passionate about Venezuelan traditions and we know how to evoke them through food.

Many times have I complained about how this adventure has been hard for me. My father always reminds me to keep rowing, as not to sink and because the other side of the river is not far away. In speaking to my mom about this a few months back, I told her that I sometimes wish that I had started this business when my children were in college, so that I could row harder every day. It has been difficult trying to balance raising small children and launching a new restaurant concept.
She was silent for a brief moment and said that that was probably true, but if that had been the case, I wouldn't have my father alongside for the adventure. And as soon as she said that, I knew I wouldn't change the timing of things.

I have had the big and amazing fortune of getting to know my father during my adult years.  We have developed for each other a sense of respect that doesn't come from simply being father and daughter, but from sharing a dream and materializing it together.
Thank you papá for this gift.  And my gift to you, today on Father's Day and every day before and after, is the promise that I will keep trying my best to grow, protect and make this dream of ours into what we have committed it to be in our hearts and minds.   I wonder if you ever thought, when I was a little girl, that we would one day be partners in crime.  Next time we talk, remind me to ask you what you imagined we would be when we grew up together.