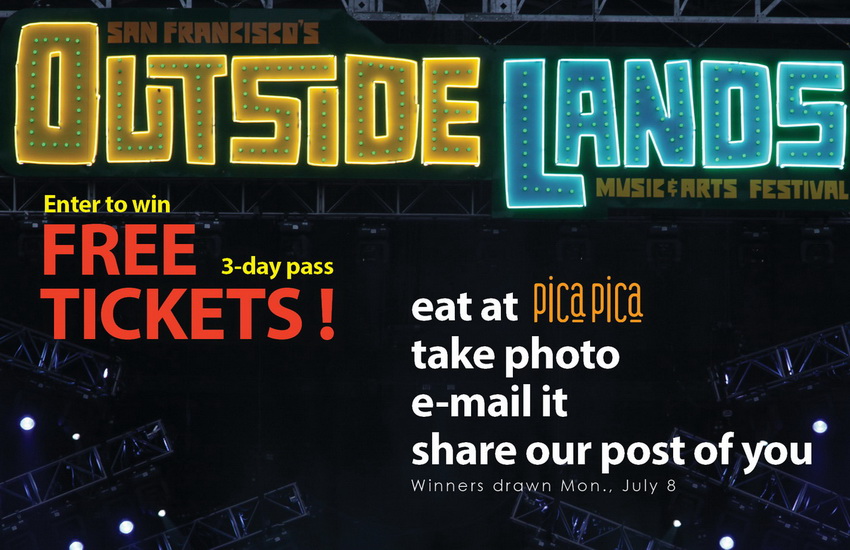 We have a pair of 3-day pass tickets to OUTSIDE LANDS 2013, and we can't wait to give'em away!
TO ENTER
Go to any Pica Pica location and take a photo of yourself eating anything off our menu. We MUST see your face in the photo.
E-mail that (high rez) photo to eat@picapica.com with a caption.
"like" our page:  www.facebook.com/PicaPicaLOVE.
Pica Pica will post your photo to our wall.  Share that post with your facebook friends with the caption, "caption this."
Winners will be drawn Mon., July 8th
ADDITIONAL PRIZES:  $20 GIFT CERTIFICATES  -  T-SHIRTS
Our favorites submissions, captions and shenanigans will get $20 gift certificates, or Pica Pica T-shirts!
Be fun and be corny!
Adriana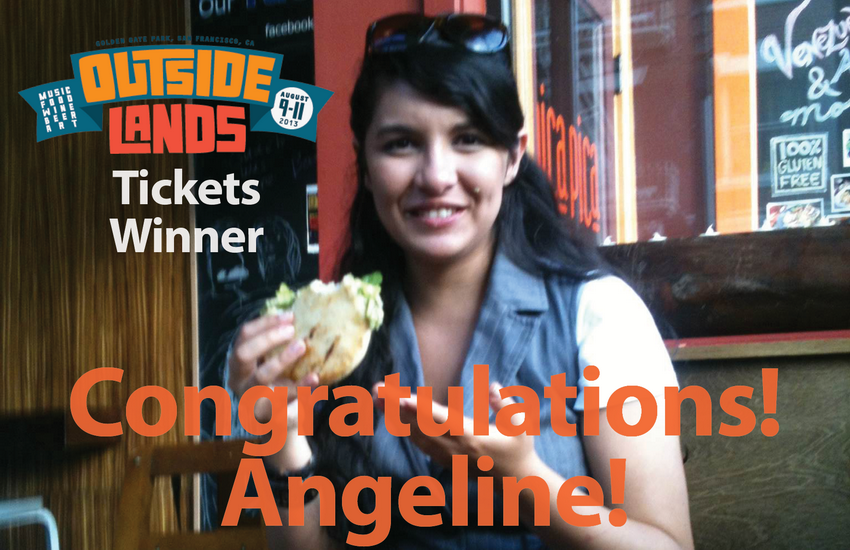 We love it when people play with us!  Special thanks to everyone who joined in on on the fun. If only we had another twenty pairs of tickets!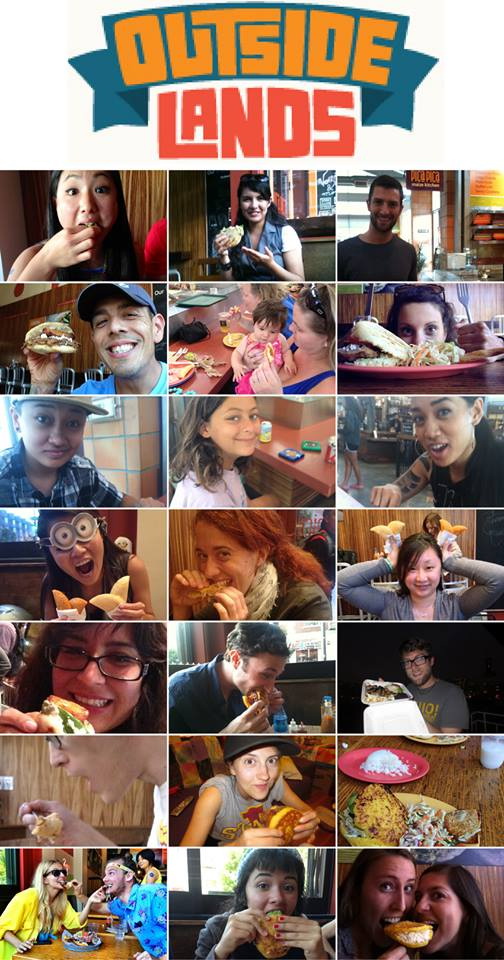 Rules subject to change without notice.