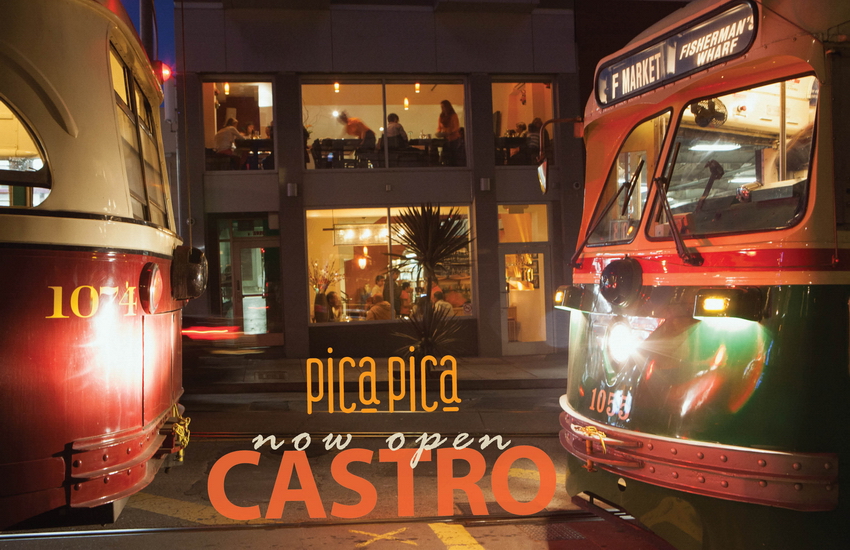 The day has finally arrived as we open our doors at the Castro location.  If you have been following us for awhile now, you will know it's been a long journey.  But while there were perils and the threat of capsizing along the way, we stuck to our core beliefs and made it to the other side of the shore.
I would never have anticipated that opening a third location while operating two others would be this challenging, but it was truly a struggle.  Initially we thought the Castro would be similar to Valencia, only slightly bigger.  That is probably why we thought it wasn't such a crazy idea to go for a third, as I was pregnant with my third child!  But the truth is that this location would not allow itself to be opened until we thought about our concept long and hard, and made the necessary changes to take Pica Pica to the next level.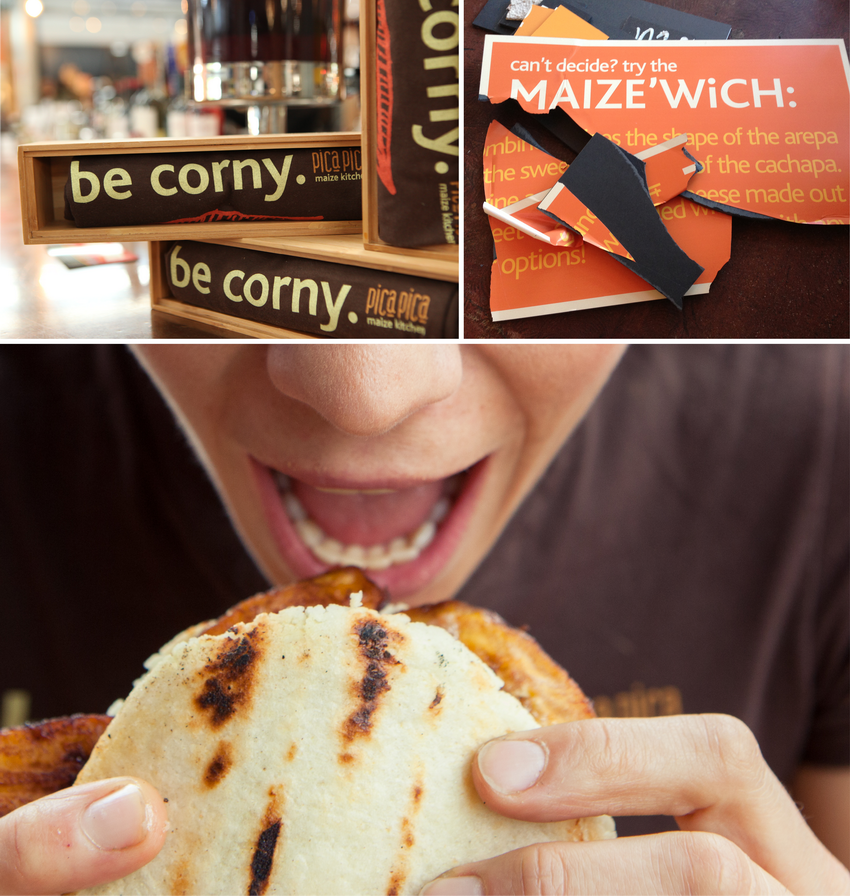 We started construction in July, 2011; I was due in late October.  I tried hard to get the location open before I delivered my baby, but by September, everything came to a halt. First off, I came down with shingles, followed by every possible unexpected issue thrown our way – red tape, permit delays, zoning classification mishaps, new team members, to name a few, and of course the new baby (expected, but still a major event!). I was ready to give up. But rather than taking a fatalistic view of things, thinking that the universe was telling us to let Castro go, we looked at it exactly from the opposite direction.  Yes, the universe was telling us something.  It was telling us to look inwards, think hard, and take our time to evolve.
This location pushed us into the right direction for our concept.  It forced us to look closely at our operations in Napa and Valencia St., take what we learned over the past five years and put it into place in Castro.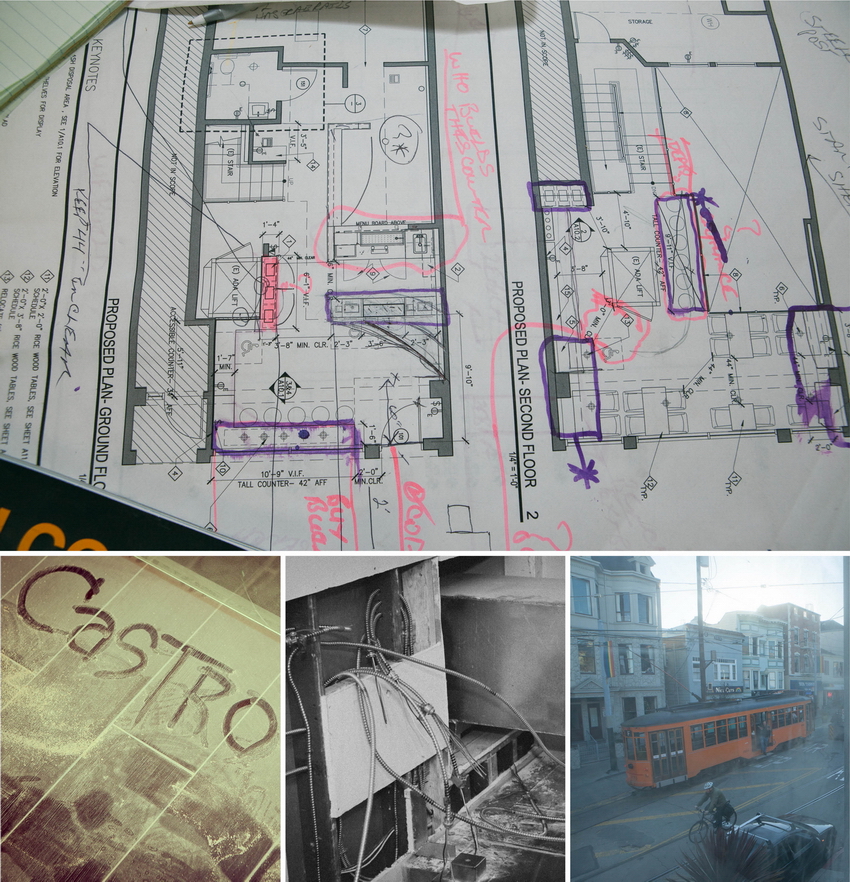 So, what's new?
Overall, we have come to understand that Pica Pica offers much more than just quick-served arepas.  When we opened our first location in 2008 in Napa, our single point of reference was areperas in Venezuela. So we tried to create a Napa version of it.  For a million reasons, the concept can't be transplanted without it feeling 100 percent right.  In Venezuela, areperas put out thousands of arepas per  day- they operate pretty much 24/7 and everyone knows that it is a good place to go for breakfast or after-party munchies, and everything in between.
When we developed our brand, a process that started in 2006, we wanted to step away from the general preconceived idea that Latin food is cheap and comes from hole-in-the wall establishments.  We deliberately made it very clean and minimal.  As a result we left out any cultural handles to give people a clue into our world.  And that is a big piece that's been missing from our presentation.  We have always known that arepas and Venezuela are very new to our customers; that there is little knowledge of Venezuela, let alone the arepa.
We have been on a  journey for five years trying to understand how to transplant something that belongs to everyone in Venezuela, yet make it our own and introduce it to a customer base that has very little or no point of reference to arepas and their origins.
Our arepas are made by hand, every day; the proteins are marinated and slow-cooked.  The food is artisanal and it should be presented as such. It doesn't matter that arepas are best enjoyed with your hands; the complexity of the flavors deserve the time to be eaten slowly, so that each bite can take you on a journey.  Castro's biggest difference is that it has table service, so you have a chance to fully experience your meal.

What Castro offers is more windows into our heritage, to help customers create their own points of reference when it comes to eating a Venezuelan arepa.
Our warmth comes from being on the Caribbean coast, which makes our women beautiful, our humor and lifestyle light and enjoyable, full of warmth, camaraderie and flair.  We reflect this in our food, and now we provide more atmosphere in which to experience our offerings.
For example, we have launched Radio Pica Pica, a radio station featuring contemporary Venezuelan music, directly from Caracas, the capital of Venezuela.  We have introduced the devils' masks from Yare (Diablos danzantes del Yare), which adorn our walls. The Diablos, declared intangible cultural world heritage by the UNESCO in 2012,  are an inheritance from Venezuela's strong adherence to Catholicism.  They are part of the Corpus Christi processions, considered one of the most important dates for Catholics, celebrated nine Thursdays after Holy Thursday (Easter) — approximately end of May to mid-June.  During this procession, the Diablos danzantes (the dancing devils) are dressed in red, wear monstrous masks, and are adorned with crucifixes, maracas and other elements to scare the evil spirits away.  They dance to the rhythm of drums, and the dance symbolizes a fight between good and evil. At the end of the procession, the Diablos come to a stop in front of the church and kneel for penance to get the priest's blessing  before the masks come down.
I have come to understand that we have created with Pica Pica a dance between the very strong roots that define us and the new creations that have originated with our presence in the Bay Area.  It has not been easy to keep the dance going, but I truly feel that we have found a rhythm and we are on our way to dancing for a while.
Dancing alone can be fun, but a partner is always welcome.  So we introduce a special guest, The Diablo Queen, whom we welcome with open arms.

The Diablo Queen is a persona that embodies beauty, elegance, mischievousness, mystery and popular culture in a way that can be translated in our menu.
This all started to make sense when we realized that we have a queen for a filling- the Reina Pepeada, named after a famous Venezuelan beauty queen, Susana Dujim in 1955, and a Devil for  filling- the canned diablito by Underwood, which is a very popular filing in Venezuelan households.  We are honoring the natural beauty of our queens and incorporating the Diablos that are so ingrained in Venezuelan folklore with the Diablo Queen.

We created the Rey Diablo to accompany the ever-popular Reina Pepeada.  I am excited to present as the Castro special the Diablo Queen: two arepas, one  smooth, subtle and creamy (the Reina Pepeada) and the other one strong, spicy and red (the Rey Diablo).
And so Castro represents a stop in the long journey.  We are stopping here, now, to take our mask off and show you what we have come up with.  But watch carefully, the Diablo Queen is ready to don her mask.  The journey, for us, has just begun.
I hope that you can come and discover at Pica Pica a few wonders of our Venezuelan heritage, and have a great meal that transports you to your own real or imagined tropical paradise.