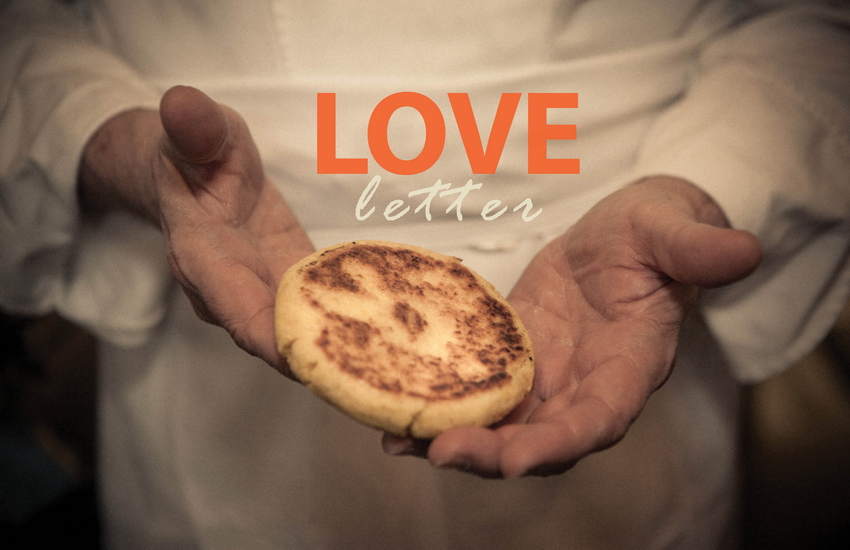 Dear Pica Pica:  I love you.  Adriana
Pica Pica and I have been together for 6.5 years.   2013 is the five-year anniversary of the launch of Pica Pica at Oxbow Public Market in Napa (it's Oxbow's fifth-year anniversary too, and we were one of the first of its tenants to open).
Last summer I was driving back from Napa to San Francisco when I started writing a love letter to Pica Pica.  Too bad I was driving and didn't put my thoughts to paper right then.  But the sentiment was motivated by what it has meant for me to have this business for this long.
Pica Pica as a concept was conceived in May 2006 in Yountville, California. At the time I came up with the idea for Pica Pica alongside my father, I had just given birth to my daughter 10 days before.  I still can't believe that family and friends didn't stop me from throwing myself off the cliff of entrepreneurship while holding my first newborn (a cliff of its own).  But alas, now I have Pica Pica (with its four iterations- Oxbow Market with a Kitchen and then a Bar, Valencia Street and soon, Castro District) and three children.  So needless to say, Pica Pica is indeed another child of mine.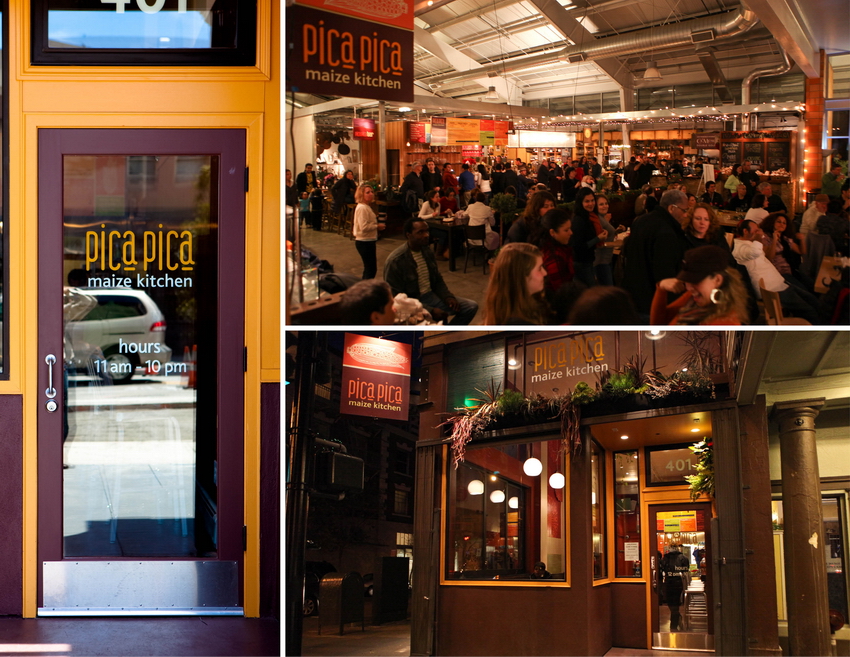 Why a love letter?  Because of what this adventure has made me live through and survive, grow, mature, hate, love more, question, enjoy and learn.  I have given it so much, and at the same time that I have learned what it means to love selflessly through motherhood.  It has really been too much.  Thankfully my husband has acted as a solid rock throughout this adventure, and I will never be able to thank him enough for it.  Sometimes I feel that Pica Pica has made me suffer more than I ever have with the love relationship between my husband and me.  I mean that in the crazy kind of way that it sounds.

This year was a real test for Pica Pica and me.  It felt like I was holding one end of a rubber band, and the business was holding the other.  In prior years, the tension might have been too lax at some points, thus lacking energy; but there was enough there to keep it going.  But this past year we pulled and pulled, until the tension of this band was palpable.  It could have snapped – and that would have been it.  While it was close to snapping more than once, it didn't.  And now we are at a point where instead the energy emanating from the pulling effort, propelling us into a direction that will make us bound forward.
Why has it been so hard?  For anyone out there who has ever owned his or her own business, there really isn't much need to explain.  Owning your own creation and making it a business is a stressful, nerve-racking and lonely journey.
When my father and I came up with the concept for Pica Pica, we were not coming at it from a place of nostalgia, for a need to wave the flag of Venezuelan nationalism while away from home.  On the contrary, we wanted to distance ourselves from exactly those experiences usually found in small mom-and-pop, hole-in-the-wall operations.  So strong was our desire not to go there that we went  in the opposite direction, coming up with a brand and look that were so clean they nearly took  away all that makes a cultural experience, leaving only the food.

However, this distancing was crucial for Pica Pica.  It allowed us to really see if our Venezuelan-inspired food, virtually unknown in the Bay Area, was something that people would get excited about.  Five years later, I can say that our arepas, grilled corn pockets stuffed with our family's savory fillings, are something that people like.  And so we continue to exist, because people truly enjoy our food.
We spent five years introducing a new food item into the Bay Area foodie market, which is already overloaded with culinary ideas executed to the point of perfection.   Throughout these five years we have made many changes to our menu, mainly in terms of presentation, editing and then adding back; experimenting with new ingredients, but always cautious to maintain the core of the flavors that characterize us.  We really implemented the full version of the changes at the end of last year, when we launched a new menu (a more elaborate version in San Francisco and more abbreviated version in Napa).


While working on our menu offerings, we were also struggling with the travails of starting a business, which was really very difficult considering I was new to the restaurant business, and my father had never opened a business in the United States (although he has owned many businesses in Venezuela).  Business practices are different here, and the learning curve was very steep for us both.
Last year, 2012, was probably the hardest year of all.  First, we parted ways with our original operations partner early in the year. Second, we learned from our mistakes.   When one opens and runs a business – particularly in its first location, with a new concept – many mistakes are made.  But I realized last year that many consequences of those mistakes took years to materialize. Had we closed within two or three of years of opening, we would never have learned all the lessons from our mistakes.  Even mistakes need time to mature.

So, last year became the time to clean the old skeletons from the closets, "out with the old and in with the new," in terms of business practices, back of the house operations, etc. In addition, I brought in two new partners.  Like any relationship, it just takes time for people to "land," understand the beast, start working with it and make important contributions.
I had to make painful decisions.  We decided to postpone the Castro location opening until we had all our ducks in a row (I also was eight months pregnant with my third child when we were slated to open, and came down with shingles).  The waiting period has been tough.  I think I sold and bought Castro in my head a dozen times.  But now I am really pleased that we kept the location, and I am looking forward to its opening.  It should reveal a lot of the evolution that we have gone through over the years.  If what we envision indeed comes to fruition in Pica Pica Castro, we will then implement these new ideas into the other locations, both on Valencia Street and in Napa.

Late last year we also decided to close down Pica Pica Bar in Napa.  We opened the bar in September 2009, exactly a year after the world had almost come to a stop.  We tried many things with the Bar that we thought were complementary to the Kitchen concept.  In the end we realized that the two concepts were not so complementary (in part because of how we had set it up at Oxbow Public Market, in two separate locations, which made it hard to manage and difficult for the customer to put us together as one entity).  But we are taking our best ideas from the Bar experience and infusing them into the new concept.  That said, at the time of the decision, closing down the bar felt to me like a failure.  Now I understand that editing is necessary to move forward and, more importantly, to avoid future failure.

So back to the idea that we had stripped Pica Pica of all folkloric and cultural handles, to present a very clean brand.  We were happy with the minimalism but have come to understand that you, our customers, want more out of Pica Pica.  And we have it.  What we are trying to represent is culinary tradition enveloped in a cultural heritage.  This is very different from nationalism;  I remember so many Venezuelans asking us why we didn't have Venezuelan flags hanging on the walls or serve traditional canned drinks like "Malta," "Frescolita" or cerveza Polar. We don't serve these primarily due to the high cost of getting delivery of these items to California, but also because these items represent the nationalistic attitude – not our point of view.

My father and I are passionate about our heritage and we express it through our passion for food, primarily Venezuelan food.  It's been very difficult to communicate this to an audience with no reference point to the origins of our food.  But now that we are entering Pica Pica's "Chapter Two" I think we know exactly how focus on the intersection of heritage and tradition, and create an experience in which food plays a central, but not exclusive, role.

Oh, when I was in the car writing my love letter to Pica Pica, I cried.  And I cried because Pica Pica has made me cry, ache and want to scream so many times over the past years.  I wrote Pica Pica a letter in my heart because I am so grateful it still exists. I am looking forward to the next five years of this amazing journey.