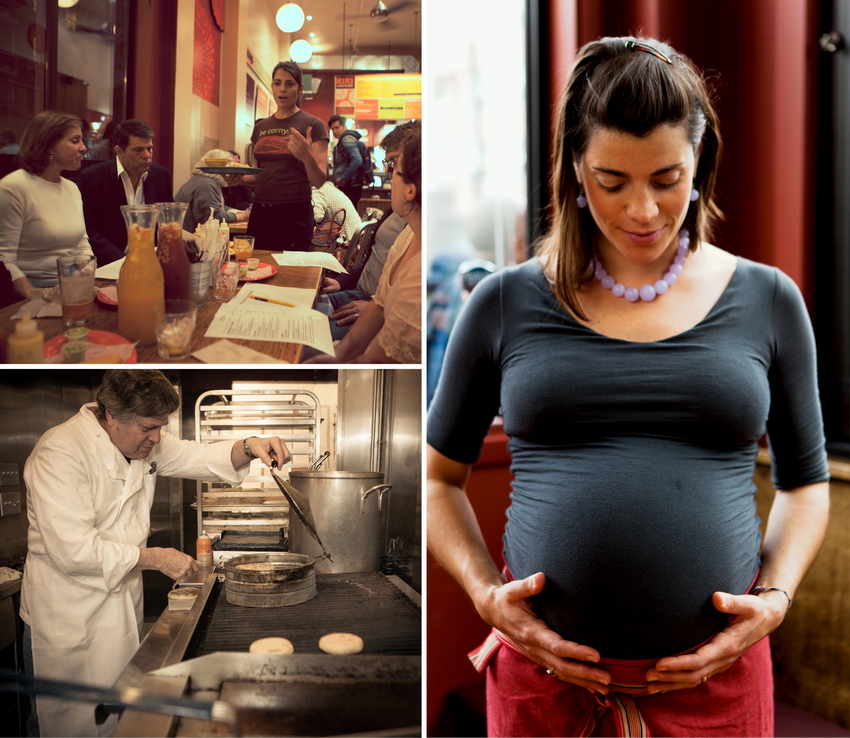 Conventional wisdom says change is good, as we learn and grow through the process. But no one said it was easy, fun – or painless.
It was the fall of 2011, and I was seven months pregnant with my third child and working on the opening of Pica Pica's Castro location. I wanted to have the restaurant up and running by the time I had the baby; but as all people connected with the restaurant business know, design changes, permit delays, equipment shipments and the like can trip up anyone's master schedule.
At the same time, my father (and business partner for Pica Pica) began to talk seriously about changing our menu and its presentation. Then I came down with shingles, and was basically out of commission for the entire fall, and we put the Castro location on hold. That's when the one step forward, two steps back dance began. . . .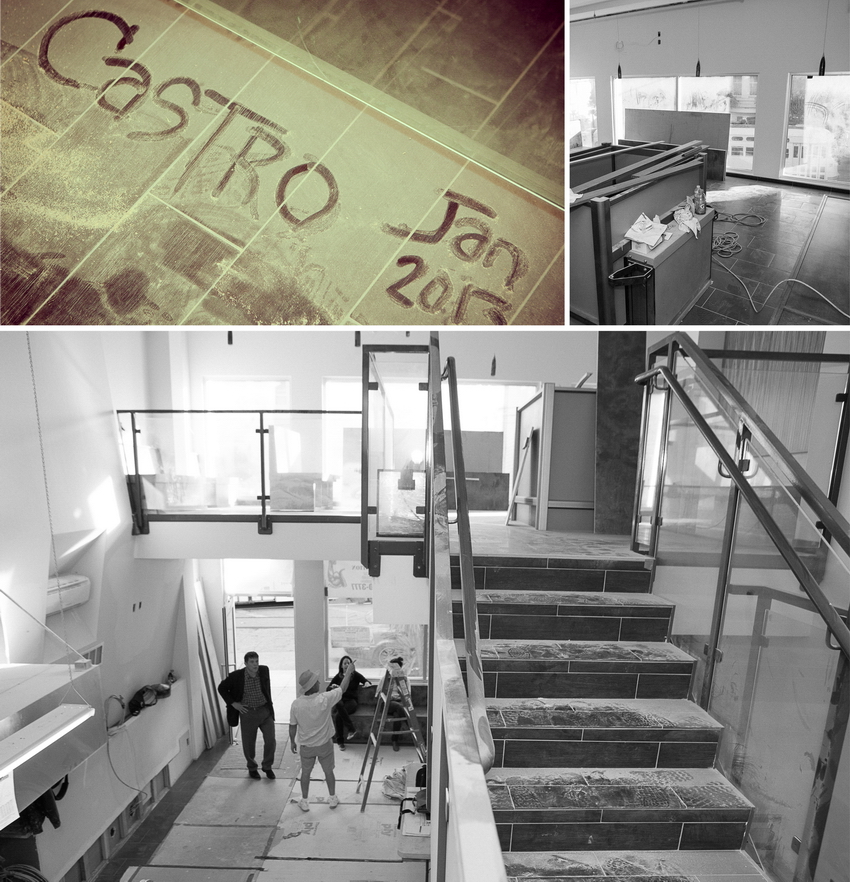 A little history
We'd launched the first Pica Pica up in Napa at Oxbow Public Market in January 2008, facing a huge unknown: what would California think of the arepa and our other Venezuelan offerings? While East Coast folks are somewhat aware of Venezuelan cuisine (think Miami, where nearly all U.S. –based Venezuelans live), out West was the land of burritos, tacos and Mexican food. I look back on our early days in Napa as live research; and we learned to change even back then.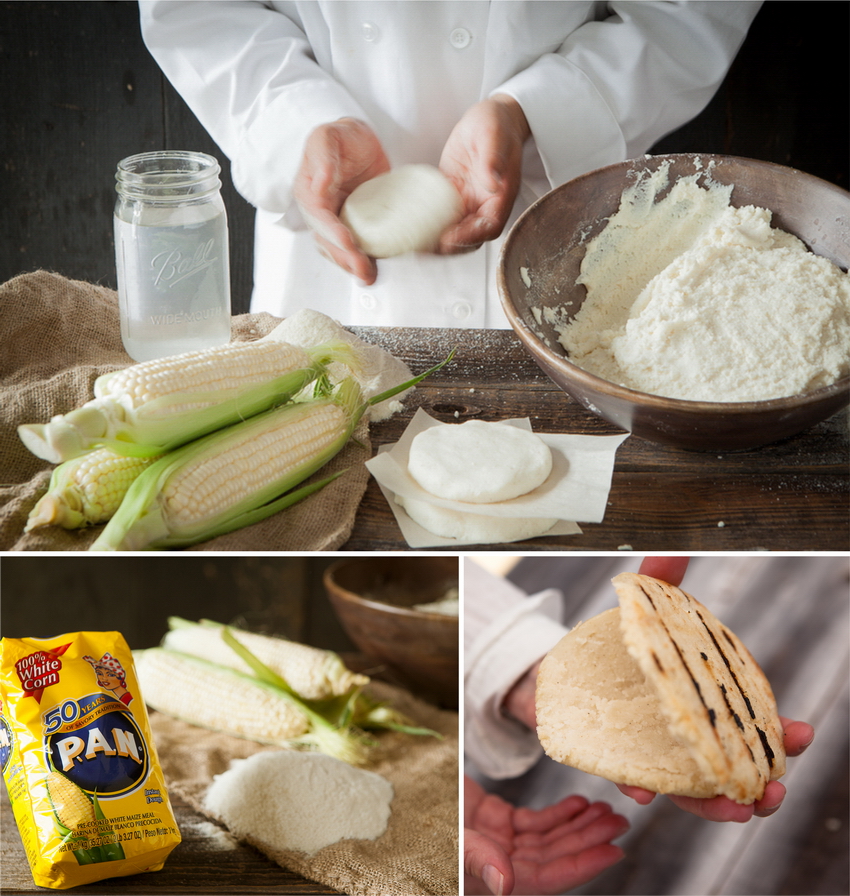 Our first menu was presented in a very Venezuelan manner: 10 fillings for the arepas, and cachapas and maize'wiches with ham & cheese fillings only – the way we eat them in Venezuela. But Californians wanted to "build their own," so we decided to go with the flow and offered our three breads,  to be matched up with eight fillings; we even created our own salsas or "dipping sauces" which everyone kept asking for (these do not exist in Venezuela). We also found out that many people were excited about our corn-based, nearly gluten-free food – so we quickly eliminated the small portion of wheat flour that was in the maize'wich with yuca flour; and also banished soy sauce from our vegetarian offerings (to eliminate any trace of malt) and became 100 percent gluten-free.


The new menu evolves
So back to Fall 2011, when I had to stop out due to illness and pregnancy. . .We decided to use the time to redo the menu, working through the holidays and into the New Year (2012). After testing, changing out the presentation, adjusting and testing again, we finally developed our new menu which we believe will be a simpler, more familiar but just as delicious approach to Pica Pica dining for our customers. While the structure is different, the integrity of the menu has been not just maintained but enhanced as we have further improved the quality of our ingredients, and continue to source fresh and local where possible.

Starting & Sharing
Pica Pica believes that good food is central to the best times in life – and generally speaking, these times are shared with others. So customers can "start" their Pica Pica exploration by sampling tropical ingredients (yuca, taro root, plantains) freshness (ceviche and Guasacaca), traditional (Empanadas) and fun (Nachos Pica Pica)!

Arepas
Still the star of Pica Pica's menu, these grilled corn pockets (traditional white or sweet yellow) are stuffed with savory goodness: choose the same delicious and satisfying fillings that are our signature (such as Shredded Beef Pabellon, Chicken Salad Pepeada or Pulled Pork Pernil) plus some new ideas (Spicy Chicken Catira or Grilled Chicken) and of course our veggie/vegan Vegetariana – grilled tofu, avocado, sweet plantains, black beans and garlic aioli. While we've eliminated some of the less popular choices, we've tried to optimize the favorites with a special sauce designed for each filling. Each arepa comes with a small serving of Pica Slaw, a perfect palate-cleanser.

Platters
Unlike the starters and the arepas, these platters are hearty, knife-and-fork dishes that give you more of the good stuff you love: more steak, more pulled pork and new things like Gluten-Free Crispy Chicken. We've also moved the cachapas (corn crèpes) to this category, since it's not hand-held like the arepas and starters; cachapas are accompanied by a side of Ensalada Verde.

Salads
Californians love their salads, and we've created a trio of meal-sized salads infused with tropical flavors: a delicious Grilled Steak and Tostones, Grilled Chicken Bululu and once again the veggie/vegan choice Ensalada Verde, by popular demand.

Sides
For those who like Pica Pica's Starters offerings or items on the Platters, these sides also give you more tastes of tropical ingredients like Sweet Tajadas, Black Beans, Garlic Coconut Rice, Plantain & Taro Chips or the highly addictive Yuca Fries.

Drinks
Pica Pica continues to offer its enticing array of drinks, including a variety of beers on tap, passion fruit sangrias, fruit frescas, South American wines and its proprietary Picaro Cabernet Sauvignon.
Desserts
Venezuelan desserts can be very exotic, so we picked two stunners for the new menu: Coconut Quesillo Venezuelan Crème Caramel, and Yuca Beignets with Dulce de Leche dipping sauce. Anyone with a sweet tooth, look out!
As always, the menu offers vegetarian and vegan options, remains 100 percent gluten-free and has only dairy-free bread.
Come check us out for 2013!
So again, in the spirit of positive changes for the New Year, we invite you to stop by either Pica Pica location (San Francisco/Valencia St. or Napa/Oxbow Public Market; and as of mid-January, our new Castro location, 3970 – 17th St, near Market) to try our new menu and let us know what you think!