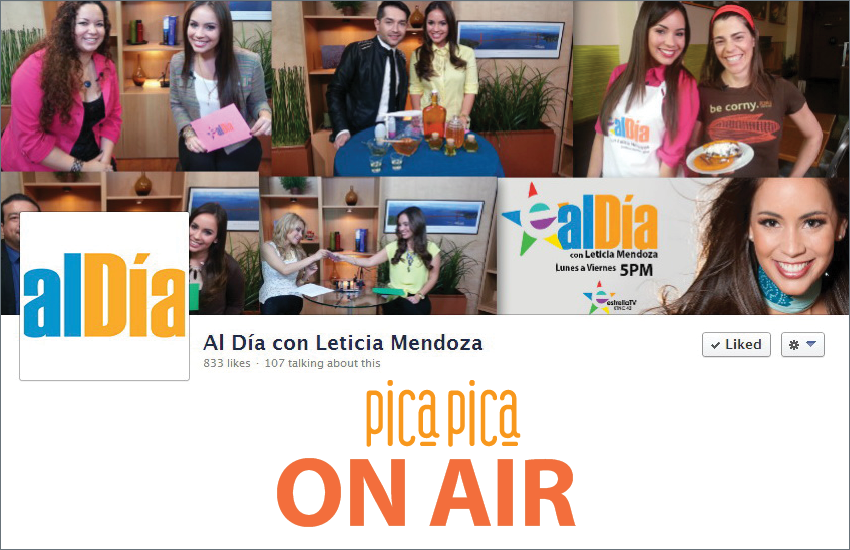 In early 2012, I got a call from Jose Luis Cosme, Producer of the Latin television program Al Día with host Leticia Mendoza for Estrella T.V. (KTNC Channel 42). He said he had visited my blog and really liked the approach I took to demonstrating recipes and talking about the ingredients that are central to Venezuelan and Latin cuisine. He asked if I would be interested in recording a cooking segment for the show.
To me, it was like a dream.  Up until that point, I had done a lot of cooking demos (Williams Sonoma, Macy's, Bloomingdale's, public libraries and local schools) as well as appeared on The View from the Bay show with Janelle Wang and Spencer Christian. These appearances were part of the inspiration for my blog, as I realized how much there was to tell about the roots of our food and how passionate our customers are about it.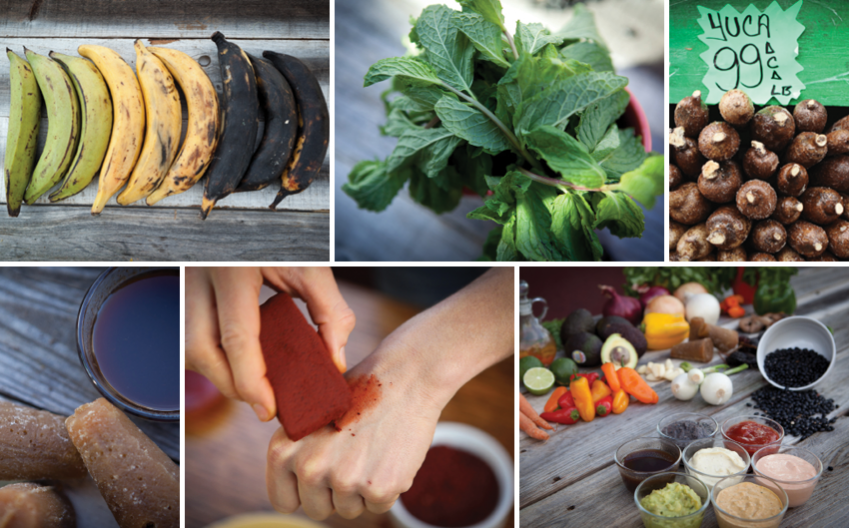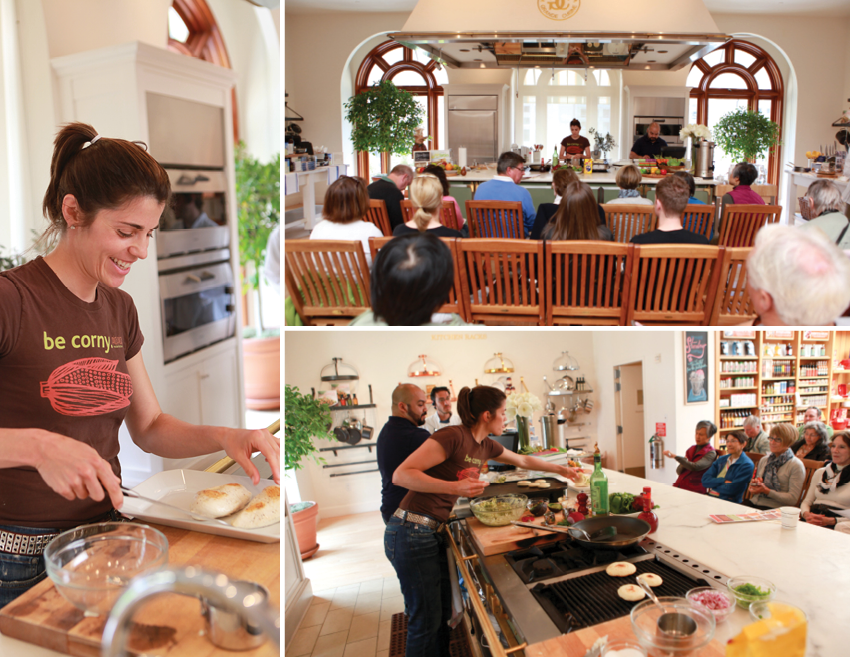 I worked on the blog with the idea of giving people a deeper insight into Pica Pica's heritage. The inspiration for our menu and its flavors is Venezuelan and it's through the videos and blog entries that I am able to share part of that history and heritage with others.
I started my journey by introducing our core ingredients — corn, plantains, yuca and taro root. The many different ways you can prepare them — tostones, fried sweet plantains, arepas, yuca fries, and more. I wanted people to see that although some of the ingredients look weird and appeared to be intimidating to work with, they are actually very simple to make.

Questions about 'Where to buy them?', 'How to cook them?', 'Can anyone make this at home?', and 'Where do they come from?' I tried to answer in each video or blog post.
And that was exactly the approach that Jose Luis wanted for his cooking segment.
One of our first episodes focused on plantains. This ingredient lends itself perfectly to questions about heritage and how ingredients travel over time from culture to culture. There also are many simple recipes that you can make with plantains, appealing to a wide audience.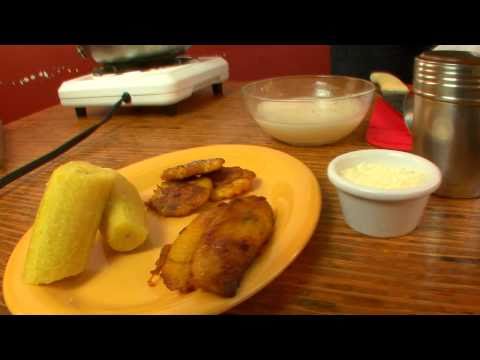 After we filmed the first couple of cooking segments for the show, we recognized that not only did we enjoy working together but the demos were popular. It turned into a regular weekly segment!


The focus of each weekly segment was a simple recipe that could be prepared by viewers in 20 minutes, but could be explained on camera in five. I focused on sharing some of our Pica Pica recipes, like the filling for the Reina Pepeada (chicken salad with avocado) or the Passion Fruit Sangria. I also created some really simple recipes, with a Latin and tropical twist, to make every day cooking more interesting. Dishes like white jasmine rice with lime, butternut squash and mandarine soup, cold avocado soup and bananas with dark chocolate sauce, to name a few.



After several months of working with a producer like Jose Luis and a T.V. host like Leticia, everything started making sense to me. From the first show on The View from the Bay to the demos and the blog, the work that had been done prior to filming with Al Día, was great training for this opportunity — which I embraced fully!