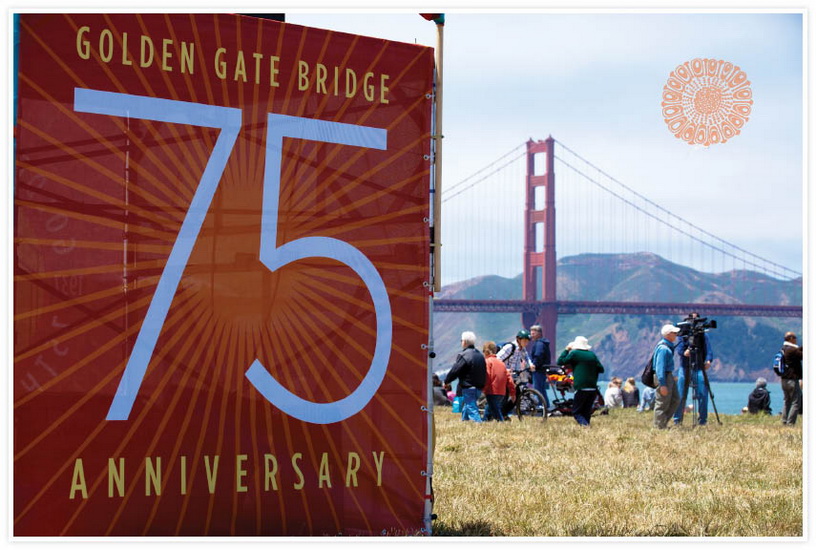 Last week those that were in San Francisco were fortunate enough to share the iconic Golden Gate Bridge's 75th birthday!  This bridge,shown in movies and commercials all around the world, is close to everyone that lives in the Bay Area.  On Sunday,June 3, Crissy Field was closed to automobiles and opened for everyone to enjoy by foot, bicycle, roller blades, strollers… you name it!  It was a great feeling to be so close to the bridge.  The park had all sorts of fun things set up from the Warming Hut all the way to the Marina.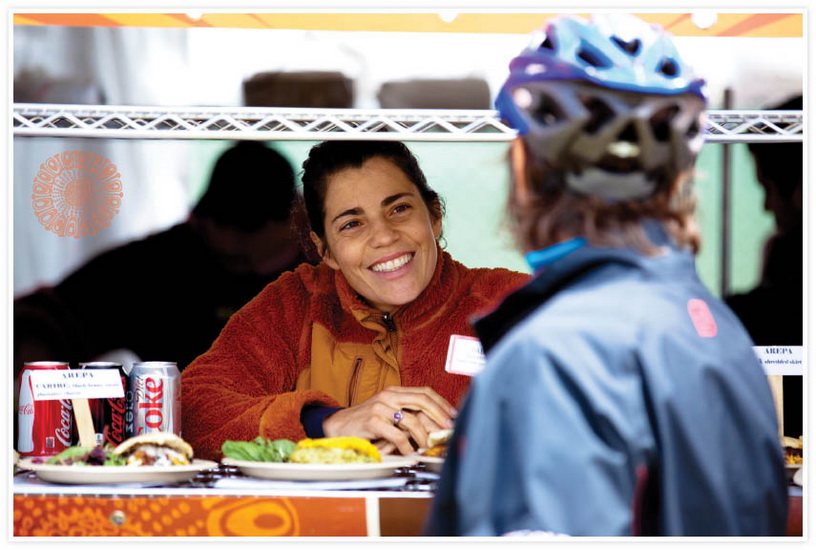 We wanted to be part of this very special celebration, so we signed up to be a vendor serving our signature arepas, maize'wich, yuca fries and sweet plantains.   I love talking to 'first timers' and sharing the Pica Pica love…  a grilled corn pocket filled with savory, slow cooked meats, beans, plantains…  We served bikers, families running together across the bridge from Marin, walkers, locals, tourists, San Franciscans, people from the East Bay, South Bay, Marin.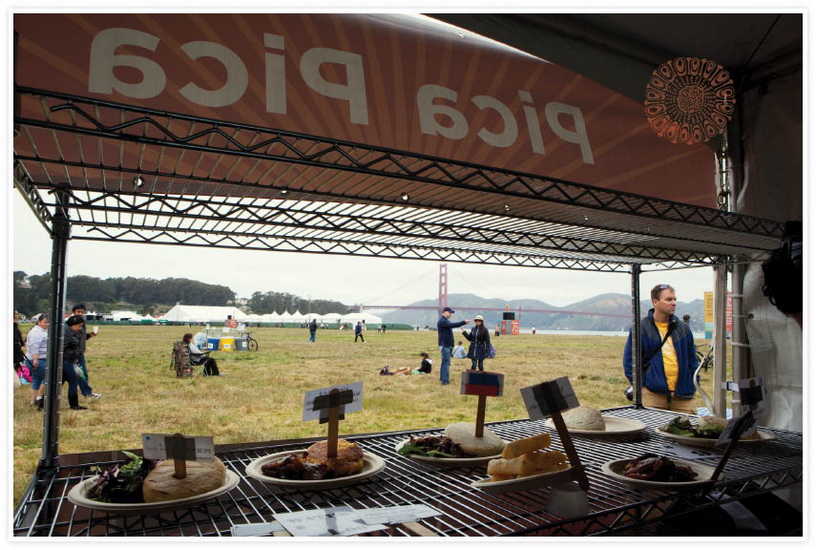 Inside the booth it was cold, a bit windy…  but that is SO SF. . .  and with the Golden Gate as the back drop… that for me is Crissy Field, the beach, the GG Bridge.



WOW!  That catamaran is real and the Americas Cup is going to be a pretty amazing spectacle.  I was happy to see them out there, sharing the bay experience.



Our food:  each arepa or maize'wich, side of yuca or sweet planatains, was made on the spot, one at a time.  Fresh, handmade, delicious.


Moises filled each on of our arepa pockets with shredded beef, plantains and beans or pulled pork, avocado and tomatoes.  Irham, our hands on master of the set-up…  Moises and Irham left at 1:00 a.m that day (the next day), after the event ended; all bills were settled and the spot cleaned up. 


Anthony made sure that everything was piping hot and that yucas and plantains were served right off the fryer.  Glenda was our grill master, cooking arepas and maize'wiches.



Happy Birthday, Golden Gate.  We are lucky to share this day with you and the Bay Area!