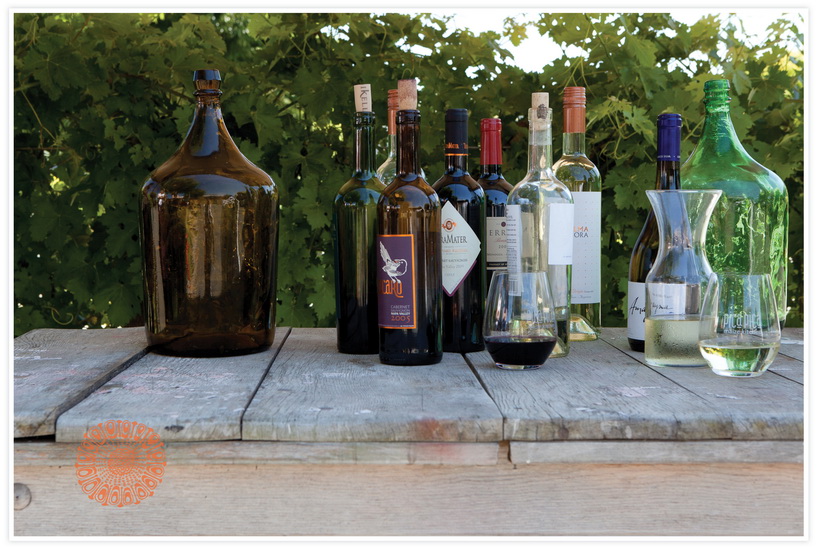 Pica Pica Wines, Part I
There were many reasons why we opened our first restaurant, Pica Pica, in Napa. First, we were invited to be part of the Oxbow Public Market, and we believed in the potential for this concept to be a great thing for the city. We were also intrigued with being associated with what today has become a global brand: Napa Valley. The Valley is renowned as one of the most famous epicurean centers in the world. 
Being in Napa, it is impossible to miss the importance of wine as a lifestyle, culture or livelihood for many and pleasure for still many more!  My father, who is a member of the Confrérie du Chevaliers du Tastevin (Brotherhood of Knights of Wine-Tasting Cups, Burgundy wine enthusiasts), couldn't wait to make his own wine. And so we did, right around the same time we opened Pica Pica.  Personally I thought this was crazy:  here we were, newcomers to the restaurant industry in the United States, introducing a new ethnic food to the Bay Area (a restaurant focusing on Venezuelan arepas) and now my father wanted to make wine!!!!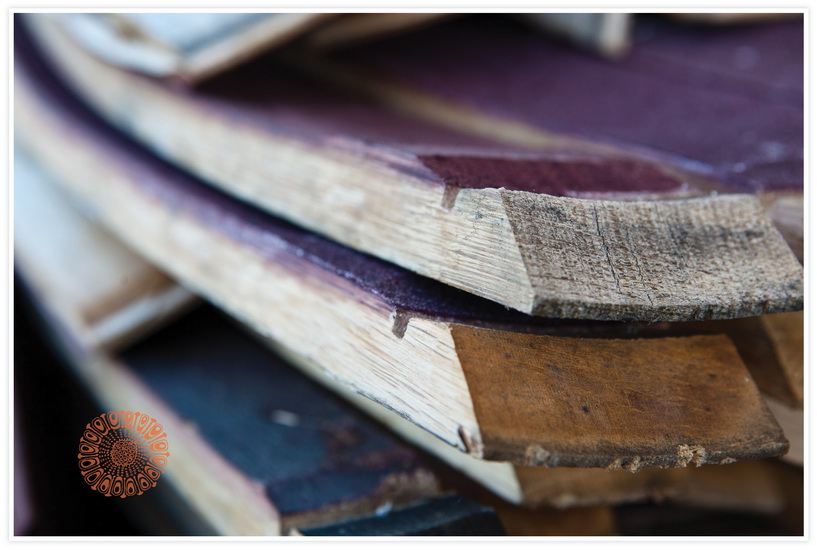 We were befriended by Gary Miller, a local farmer who has been growing grapes for many years and selling them to wineries.  He decided he wanted to make his own wine instead of just selling the grapes.   Gary told us he felt like he was doing things half-way instead of getting the pleasure of planting seeds, growing vines, extracting the juice, fermenting, aging, bottling and then, drinking; I completely see his viewpoint!  Gary approached his neighbor, Elaine St. Clair, who at the time was one of the Domaine Carneros winemakers (she is now with Black Stallion), and asked her if she might be willing to make wine with his grapes.  So Gary made 100 percent Cabernet Sauvignon wine from grapes grown in Coombsville.  (This was back in 2003, so Coomsbville had not yet received its AVA, or American Viticultural Association assignation). 
It was really exciting to go to Domanie Carneros and taste this amazing wine aged for more than two years in French oak barrels.  We decided to buy half of it; and my husband and his father bought the other half, bottled it with their company label and gave it to their first clients as a thank-you gift on Thanksgiving, a tradition they have kept now for six years.
After tasting and committing to buying the wine, I looked at my father and said, "now what?"  "Well, go ahead and bottle it," he replied.   What followed was my steep learning curve on how to label and bottle a private label wine.  This was in the fall, we had just opened Pica Pica, and the wine needed to be bottled by February so as to fit into Domaine Carneros' production schedule for my 200 cases. I needed a name, a logo, a story, a bottle, an approved label by the ABC, the corks, the foil, and so on.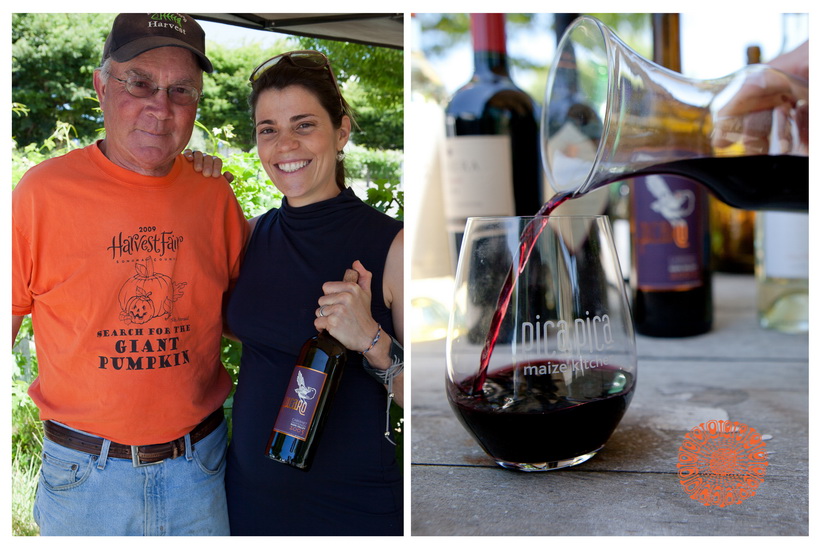 I have to admit, it was great fun.  It is relatively easy to do this in Napa since it is such a hotbed of wine production.   At the time the Mondavi Family had a location at the Oxbow, called Folio, which was across from Pica Pica.  I asked them for help and they introduced me to Tapp Technologies for the labels and from there it was one reference after the next for all the little details that go into the process.   
Boy, there are hundreds of options for bottles!  I was on a budget so I couldn't spend too much on bottles, but did I want to, and some of them were works of art.  During this process I gained an understanding of the importance of packaging to brand positioning.  For example, expensive-looking bottles (big, wide, heavy) imply to consumers that the liquid inside is really precious. Once we selected the bottle, we took it to the corking company (OENEO for us) and found a cork that fits (not too many options here, unless you want a cork with your name or a message on it).Finally, we took the bottle to the foil company to obtain a foil that fits.  While I loved the amazing bottles I had selected for our 2006 wine, no foil worked for it.   We ended up sealing it with wax, hand-dipping one bottle at a time. . . I did this while I was 29 weeks pregnant with my second child!    

Despite the details involved in bottling and labeling, for me the hardest part was coming up with a name.  From what inspiration could I draw one?  I love good stories behind a wine bottle; it makes for great conversation or reflection.  We finally decided on the name Picaro (in Spanish a 'picardia' or someone picaro is someone who is mischievous, audacious).   I thought that having the audacity to produce our own wine while opening a Venezuelan restaurant in Napa was quite the 'picardia'!
As it turns out, Pica Pica is also the species name of the magpie.  The magpie is known as a mischievous bird that steals shiny objects; it was also the god Bacchus' favorite bird.  So it couldn't have been better: The story flowed perfectly and it wrote itself.
Once we settled on the name, had the logo designed, the story written and all the legal details confirmed and approved, we printed the labels.  Now I had all the pieces for Pica Pica's proprietary wine line:  the wine, the bottle, the cork, the foil (and wax) and the label.  Voilà!  Send it to the truck, pick it up, store it and sell it!