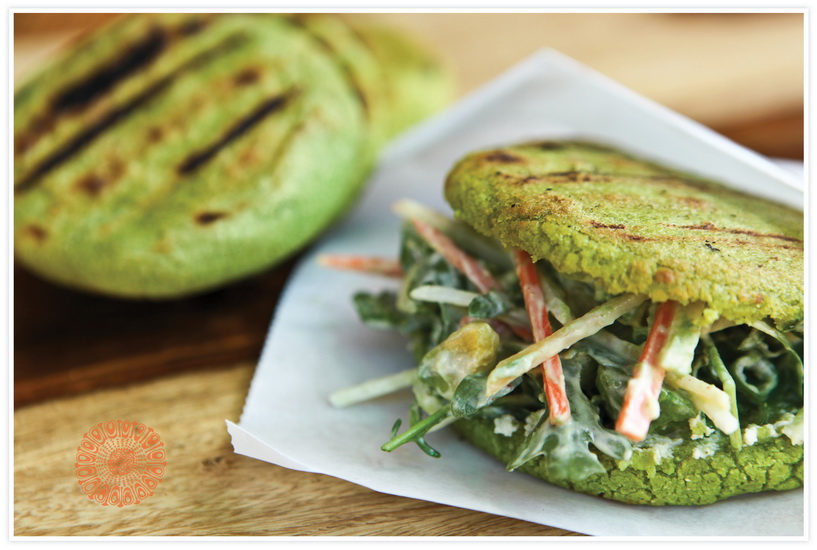 At Pica Pica, we like to play, experiment, innovate and celebrate. Last year we wanted to do something fun with the presentation of some of our dishes for special events or special days.  So we colored the dough we use to make arepas and empanadas.  We used spinach, beet, sun-dried tomato powder and annatto seeds.  The result was great.  The flavor of these vegetable powders or the dye of the seeds is very mild; and since the fillings really play the main role in any of the dishes, the flavor of the breads is barely altered.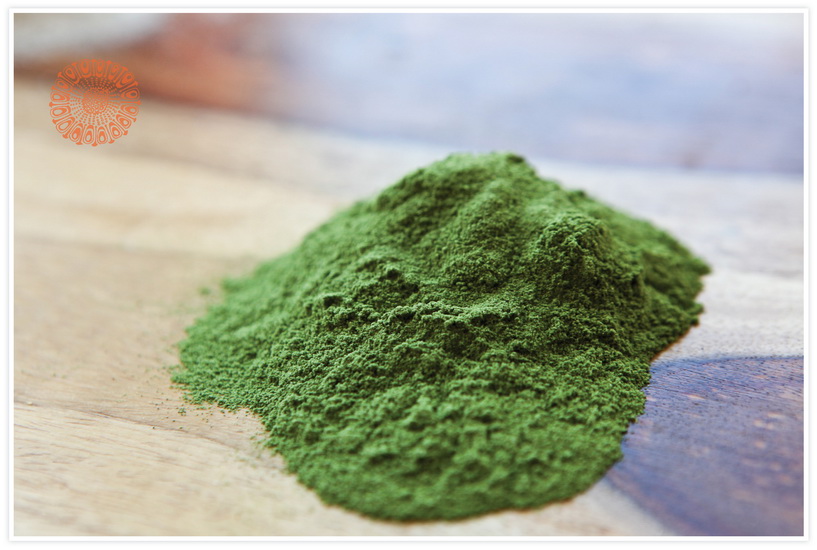 We first released the GREEN AREPA for Earth Day in April of last year.  It was so much fun – hysterical, actually.  We served all arepas green, at our Valencia location, the Oxbow Market, Off the Grid in Fort Mason and the Earth Day fair in Napa.  Some people didn't seem to notice, others did, asked and got a kick out of it; a few were really upset.   A guest wrote asking why we had replaced our arepa recipe without letting people know about the change.  I explained that it was a nod to being green on Earth Day. . . . Once he understood, he actually thought that it was great, but a little confusing.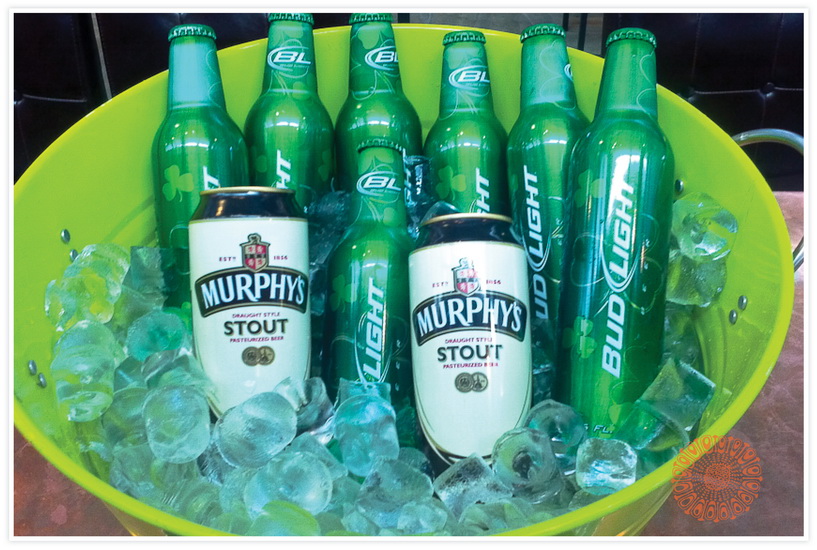 This year we are expanding our "Go Green" experiment and thus making it a tradition.  We are introducing our Green Arepa earlier, on Saint Patrick's Day, when everyone in San Francisco does things GREEN!  We will of course, also serve GREEN AREPAS on Earth Day (and a little something new too).


The experimentation with the natural powders was great fun and we used it in other dishes.  For the empanadas we used green for the morena (black bean and cheese); beets for the guiso (three-meat filling); annatto seed (orange) for tilapia and left the cheese filling white.   We introduced these for Dia de los Muertos, to honor this great Mexican celebration so present in the Bay Area with the Mexican flag colors.
If you have any thoughts on interesting dyes (natural, please!), I would love to know for experimentation purposes.  Also, if there are special days associated with a color, or a cause that matters, we will dress up our arepas or empanadas as a gesture to that special occasion.  ENJOY!