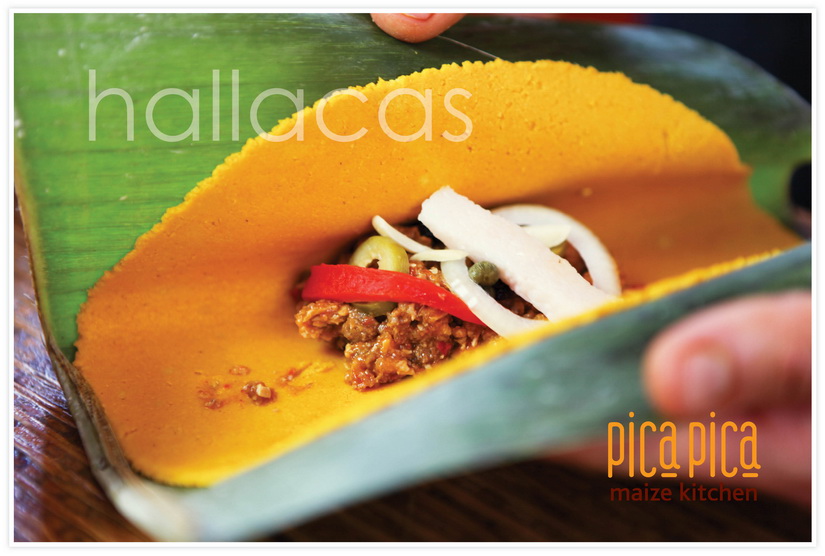 The word for Toupée in Spanish is TUPE.  But when people use it in Venezuela, it doesn't only refer to the headpiece that covers baldness, but also  to audacity.  During this past hallacas season I found a lot of people with a great amount of Tupe! Many of you watched the videos we made last year on how to make hallacas.   I have to say, I am delighted that so many people took the interest and time (and had the curiosity) to do so.  But my biggest thrill has been to see how some people were audacious enough to venture out and make their own hallacas.  See the original post and videos here
After watching the videos, a teacher (Nicole Kirsten) from The Harker School in San Jose, CA, requested to use some of the finished photos of the hallacas for her school magazine.
A native from Venezuela, Marvin Bjurlin, who grew up in Maracay but left Venezuela 55 years ago, made Hallacas with his wife.   Although making hallacas was not his family tradition , he and his wife watched the videos and merged what they learned  with their own recipe and made 40 hallacas.  He told me they were SABROSAS!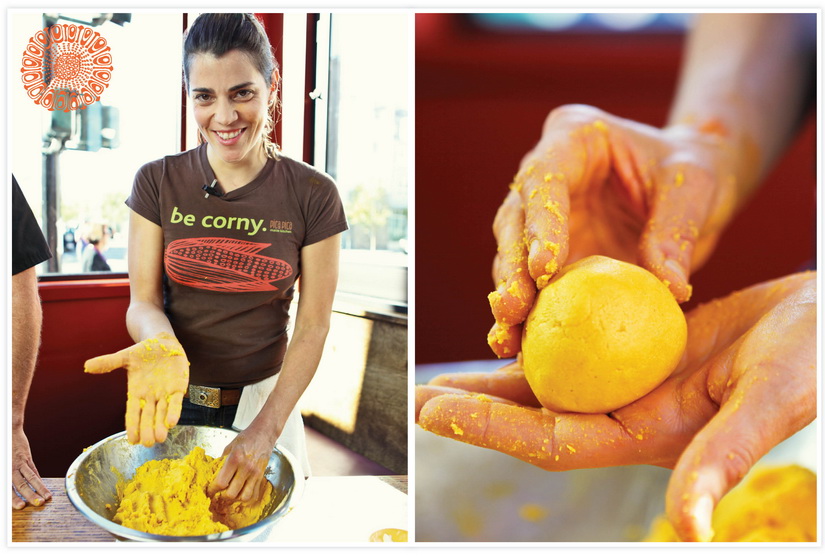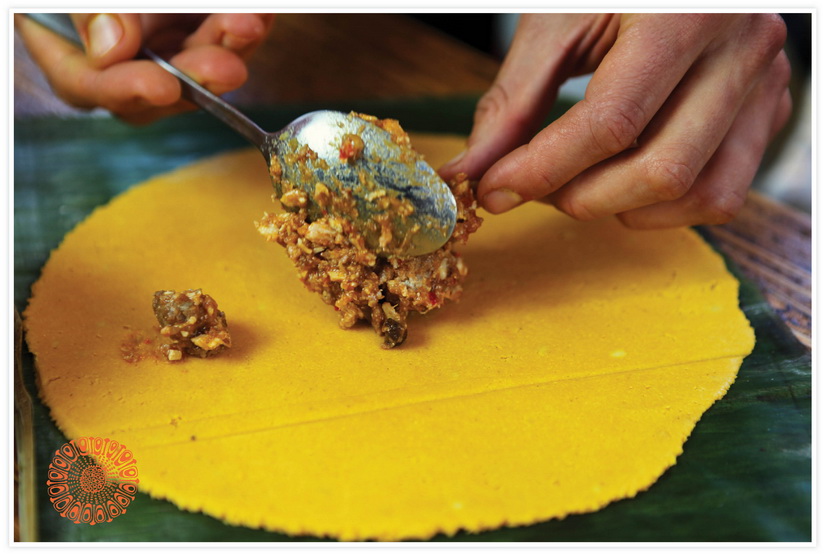 A North American lady, Julie Pirrangon, married to a Venezuelan, made hallacas for her husband this year (I believe they live in Canada).  She said she had attempted to make them in the past, but the information out there was not good enough to walk her through each step of this complicated recipe..  She tried once again and  this time  got something that her husband really liked.  This is pure love.  Hallacas are so challenging,  to understand a difficult dish without ever having done it before is really hard.   I am so impressed with Julie's love for her husband's love for his country…  It makes this whole effort of documenting such a complex thing absolutely worthwhile!
Another North American lady, Lucy Scherger-Schalk, married to a Venezuelan, made vegetarian hallacas this year using eggplant and TVP (textured vegetable protein) in lieu of meat.  Her hallacas turned out beautiful.  She used our videos and  also got her mother-in-law on the phone to make it through.  Take a look at how great they came out!








Receiving these emails from people inspires me to do this more often .  I never thought that these videos were actually going to be helpful to anyone, yet it turns out they have been very helpful to many.  Our recipe and what we show on the videos is the memory of my experience as a child making hallacas with my family (grandma, aunts, dad, siblings, etc).  My family's recipe  might not be exactly like someone else's hallacas; it might miss one ingredient that someone else's family includes. But to me, my hallacas represent a piece of my heritage that is very dear to my heart.
Thank you to everyone who has watched the videos and  had the audacity to make hallacas —  and  to reconnect your loved ones to a very strong memory that goes far beyond making the perfect dish!