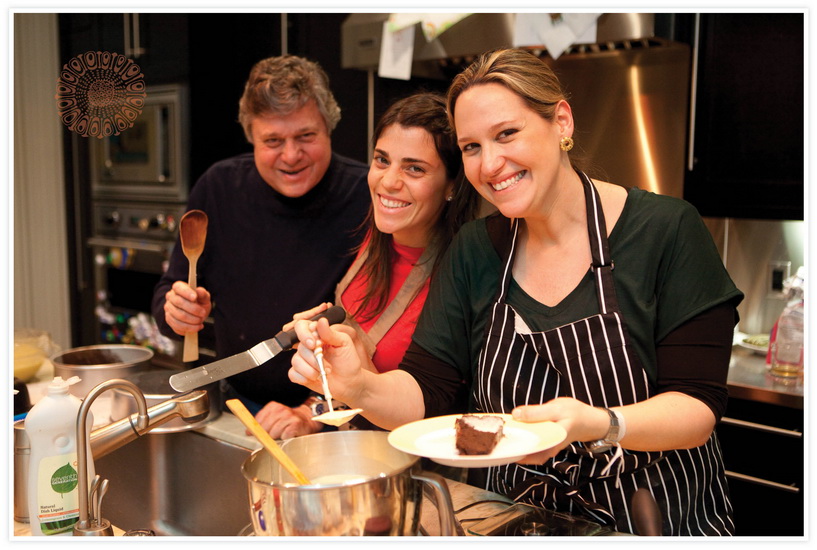 I did my first cooking demo for Pica Pica in 2009.  I thought it would be a fantastic marketing opportunity, particularly because Pica Pica's Napa location was only one year old.  I really had no clue what was involved in doing a demo: what recipe or recipes should I showcase?  Should everything be done step by step, or some things prepared ahead of time?  What does the audience want to know?  Is it a cooking class, or just a cooking performance?
After having done many demos now all the questions above have variable answers, depending on the setting of the demo.
The first demo I did was live in-studio, on TV for the show "The View from the Bay" on KGO-TV Channel 7.  I had five minutes to make an arepa and a filling from scratch (I made the Pepeada, a chicken salad with peas and avocado). I guess ignorance is bliss, because I didn't fear the task at hand. . . . Had I started my first demo with a one- or two-hour demonstration window (as it is usually the case in department store demos) and then been asked to replicate this on live television in five minutes, I probably would have rejected the offer or dramatically simplified the presentation.  But my KGO-TV debut was the best training- I feel I can do any recipe now, in even fewer than five minutes!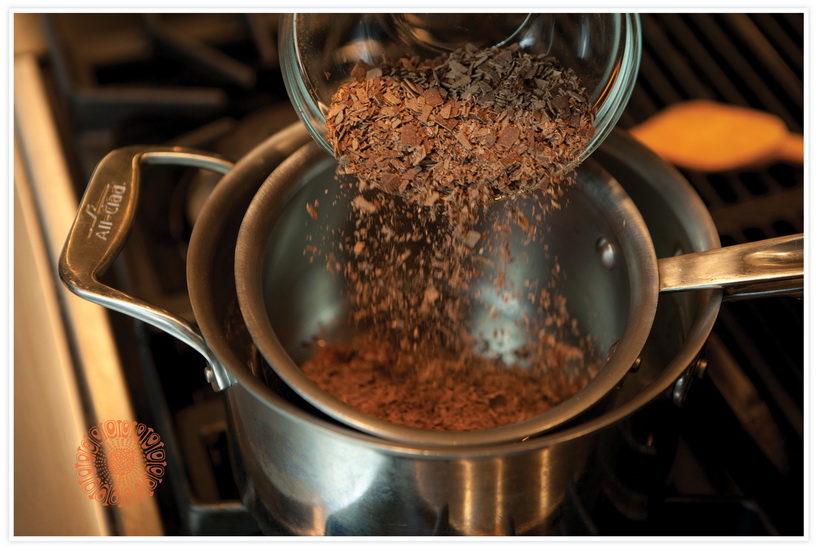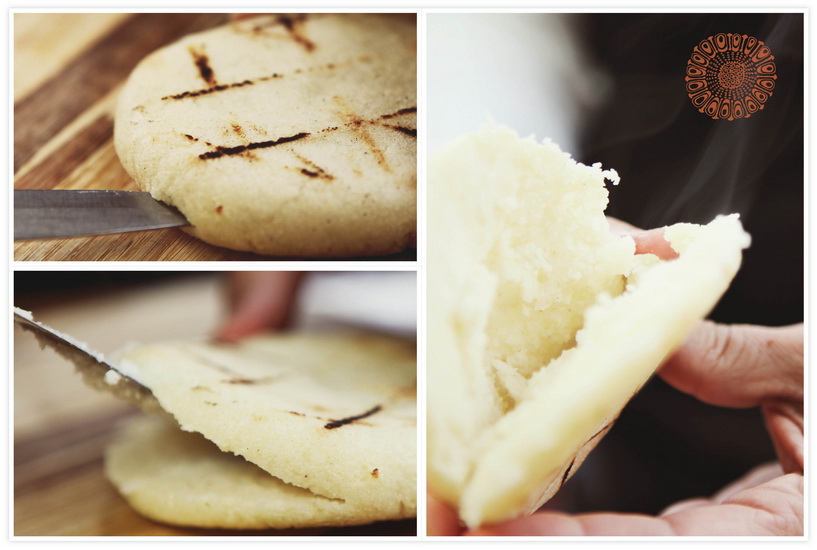 I did practice a lot before going on television.  I needed to make sure I could make the recipe properly while delivering an entertaining show. I did a session with Christina Ricci of ProMedia Coach, who trained me on how to set up the ingredients, talk about the highlights of the reicpe and work through the cooking steps in under five minutes.  The demo was quick and live – no possibility of a "do-over" – so I could barely get a word in to explain the arepa to the audience, as I was so busy trying to get through the cooking!  This TV episode was fantastic exposure for Pica Pica and it piqued people's curiosity to visit our Napa location. And I guess it worked out well, because I was invited back to do another recipe the year after! I made ceviche and red and rosé sangria, which was also a hit .



At Williams-Sonoma I was able to make the dough and dive a littledeeper into the nuances of the arepa.  For example, I talked about the difference between Harina P.A.N (used for arepas) and Maseca, the flour generally used to make tortillas- how the difference in the dough's flavor comes from the use of limestone to break down the hull of the corn kernel, which gives corn tortillas their distinctive taste.  I made the Reina Pepeada filling and told the story of how it was named after Venezuelan Miss World Susana Dujim in 1955.  The word 'pepeada' in slang refers to beautiful and voluptuous (a nod to the beauty queen) but the name also comes from the use of sweet peas in the chicken salad ('pepas' in Spanish are dots, so the name Spotted Queen).




Since then I have done a variety of interviews and demos, including a showcase of Hallacas at Santa Rosa's KSRO-AM's "Good Food Hour" with Steve Garner. Trying to describe an unknown food with no visuals, just discussion, was very challenging – but fun, and Steve has an amazing way of interviewing to bring out all the important themes and details!  I also made 'cachapas' and fresh fruit juices for KRON-TV's "Weekend News" with Henry Tenenbaum, for a live remote segment at a kitchen supply store in Hayward, while I was on crutches after having knee surgery – another unforeseen challenge!  Henry remarked that the cachapas were like latkes . . .go figure!










After that I did a demo at Macy's at Union Square in its great cooking space The Cellar, at a few other Williams-Sonoma store locations and more recently at Bloomingdale's new housewares demo kitchen, as well as at the Mission Public Library branch and the Mission Vocational School for cooking.
So now, when the call comes in for a demo, I can bring confidence and experience to the table for an educational and entertaining cooking demo!