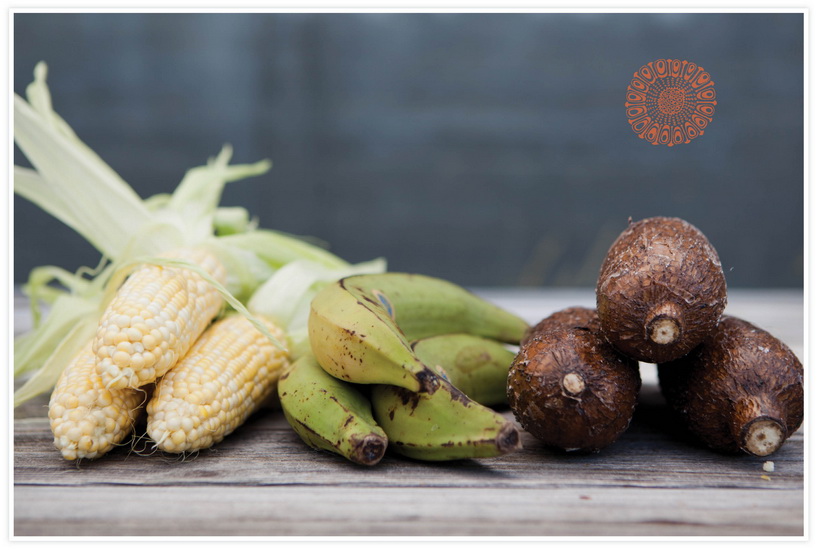 Since September is National Celiac Awareness Month (for more info, go here), Pica Pica Maize Kitchen is celebrating our loyal and enthusiastic gluten-free community.  Throughout the month we want to raise awareness about what it means to eat gluten free, why some people need to or prefer to choose to eat without gluten and what we offer.
Pica Pica Maize Kitchen's core ingredients – those that define our cuisine and reflect our Latin heritage, such as corn, plantains and yucca – are naturally 100 percent free of wheat and gluten. When we opened our doors to the public, we didn't really think about being gluten-free, or understand the importance of having a menu that was free of cross-contamination.  But you, our customers, made us aware of this unique opportunity to provide delicious and satisfying food to the gluten-free community – food without compromise!
Within months of opening we decided to take a close look at our condiment and ingredient list to make sure that we didn't have any food item containing gluten.  We changed very few things, like replacing wheat flour with yuca flour for our maize'wiches. Hallacas Treasure = "Hallacas"  We tested each of our breads to make sure that they were below the FDA standards for GF.  And we are constantly developing new and interesting dishes that can satisfy the growing community of people that do not eat gluten – whether they are gluten-allergic, sensitive or just choose to exclude it from their diet.
On a personal note:
Deciding to make Pica Pica 100 percent gluten free struck a chord with me, since my maternal grandmother was highly intolerant to gluten and suffered greatly during her lifetime. It was not until I started serving the thousands of customers who constantly thanked me for offering them a safe place to eat that I truly understood the difficulties the gluten-free community endures. Thus I am thrilled to offer Pica Pica's healthy, delicious food that is safe for this population.
Throughout the month of September Pica Pica will be highlighting different dishes that make up our menu. We encourage you to try items you have not tried before; if  you always have the yuca fries, try our plantain chips, they are thin and crunchy!  If you have a sweet tooth and always eat the maize'wich, try the cachapa- it is also sweet, but thinner and you can bite into whole corn kernels.
Although September 13th is the official National Celiac Awareness Day, we are planning a Gluten Free Beverage Night on Thursday, Sept. 29, starting at 5:00 p.m., with a selection of GF beers and ciders for you to taste and vote on.  We want your opinion to see how we can expand our offering of GF beers and drinks. Come join us, taste the variety of our offerings and let us know what you think!