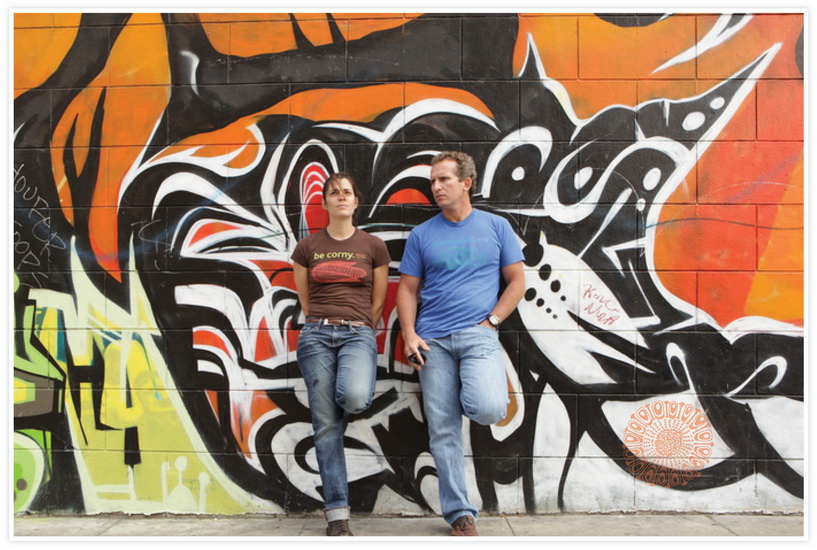 I was thrilled to move into Pica Pica Valencia Street in May of last year, and loved the fact that on the 15th street side there was a huge mural of an orange tiger.  Even the colors picked up on our logo!  The tiger mural was a kind of landmark for many, sometimes being used as the pointer to give directions to Pica Pica.  The artist, Dan Plasma, came over and introduced himself upon our opening and told us he would be happy to do some mural work for us on our little bit of wall.  I thought it was a great idea, but didn't pursue it for no other reason than having too much to do all at once.
So earlier this summer I was made aware of the fact that I don't know much about street art.   What I mean is, I don't know much about street murals vs. graffiti.  I think they are both great when done well and it is obvious that they are each a different kind of art, each with their own code system.
A group of guys came into Pica Pica asking if they could rework the mural outside.  I said it wasn't my wall (it is technically my landlord's property) so I couldn't authorize any changes.  I didn't know why they wanted the mural replaced, but everyone likes a mini makeover once in a while, so I thought this was something like that.
They worked on it for about 3-4 days and the result was really cool, see below.  I welcomed the change of color schemes and visual pace.   Some people liked it too.  But a lot of people from the neighborhood did not like it at all.
The wall had graffiti art from many different artists and they connected and transitioned really well.  They did a bow to us and added some cool images of people eating corn…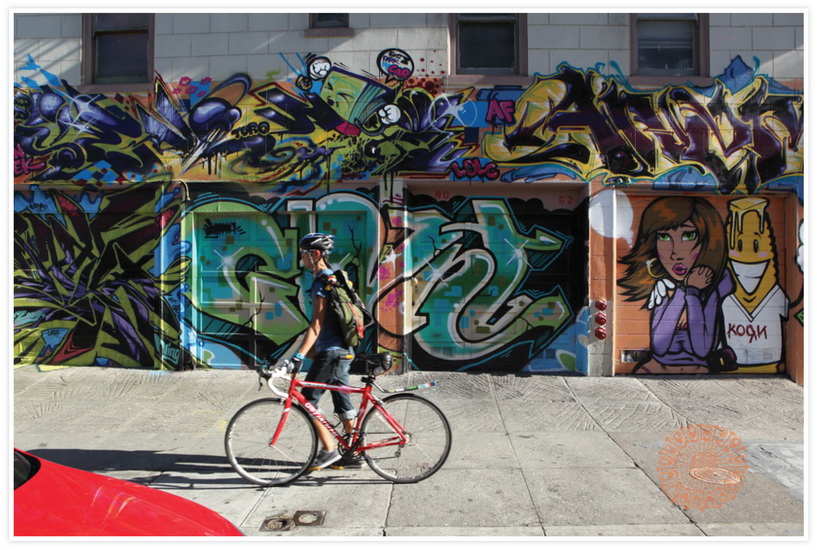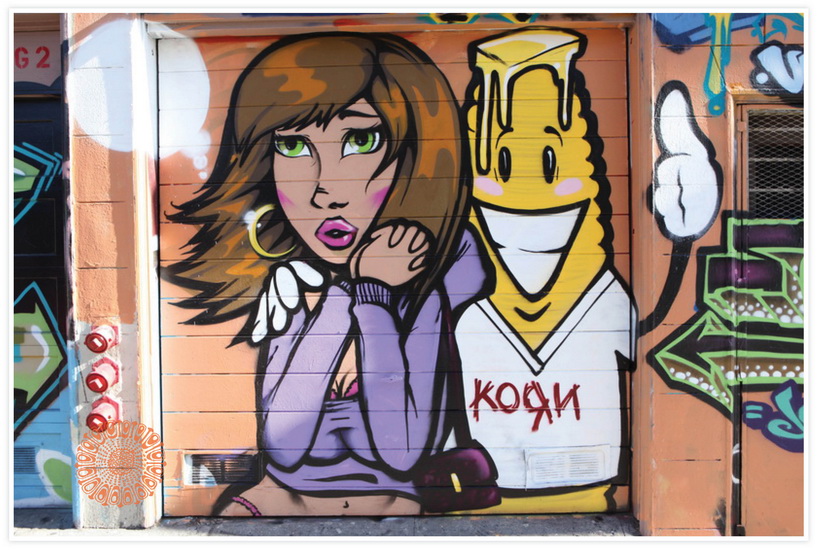 …and they also added our logo.  That, I was not thrilled about, since Pica Pica had not commissioned the change.  Needless to say this little logo got me into some trouble with the landlord and the previous artist, as it looked like it was my mural.

A few weeks after the graffiti was up, the previous mural artist, Dan Plasma, covered it all up and started working on a new mural.  Similar style as the tiger, but different graphics.  I thought of it as interesting and frankly, kind of enjoyed the changing art.


Little did a know that these changes were going to develop into a war over wall territory.
Apparently the mural artist is not local and the graffiti guys were claiming the wall back.  But whose wall is it?  Is it not the landlord's? What developed over the next few weeks was what I refer to as graffiti wars.  Every morning we would come to the restaurant and find different paint and words on the wall.  To me it just was really interesting to watch until it started affecting our property.


There were splatters and stains of paint in the bathroom and in the counter where the pick-up area is.  The spray and paint was coming in through the door and window openings….  At this point I was feeling vandalized… 

There was one more attempt by Dan Plasma to remedy the usage of the wall, with another mural… (I am still glad they were using colors that work with my color palette!)

An attempt to reclaim the tiger on the wall!

And after some quiet and probably no interest in pursuing what seemed to be an unending spray war, the wall has been painted plain black.
The timing is actually good as I am planning on putting outdoor seating for 15-18 people alongside that wall.   It looks better than a vandalized wall…. But I really miss the vivacious artwork on the wall.
My position on street art- let it be and  let it grow.  As long as the boundaries are respected and no one is vandalizing the city or private property.