Download the printable menu here.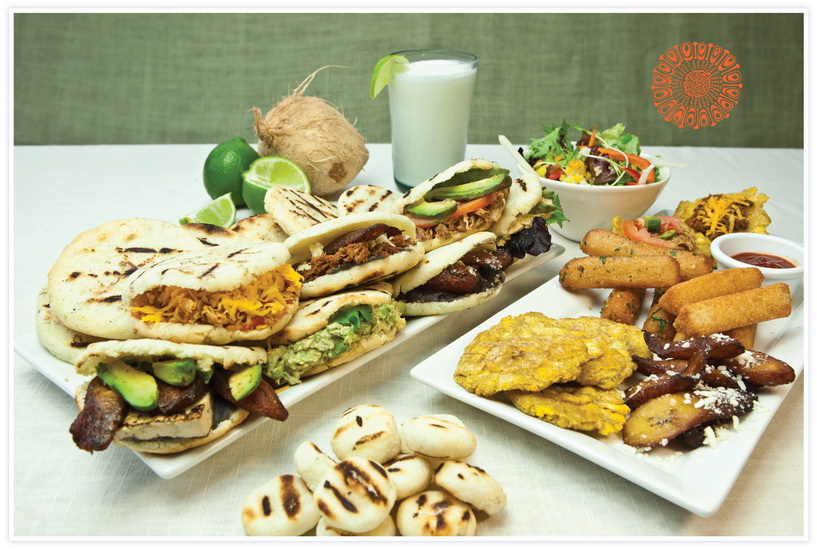 Pica Pica caters small and large events. For small deliveries we have platters of medium- sized arepas with various fillings, platters of sides (yuca fries, garlic yuca fries, sweet plantains, tostones) and salad platters.  For larger events we like to set up onsite and assemble the food on the spot. We will work with your needs to make sure everyone is satisfied!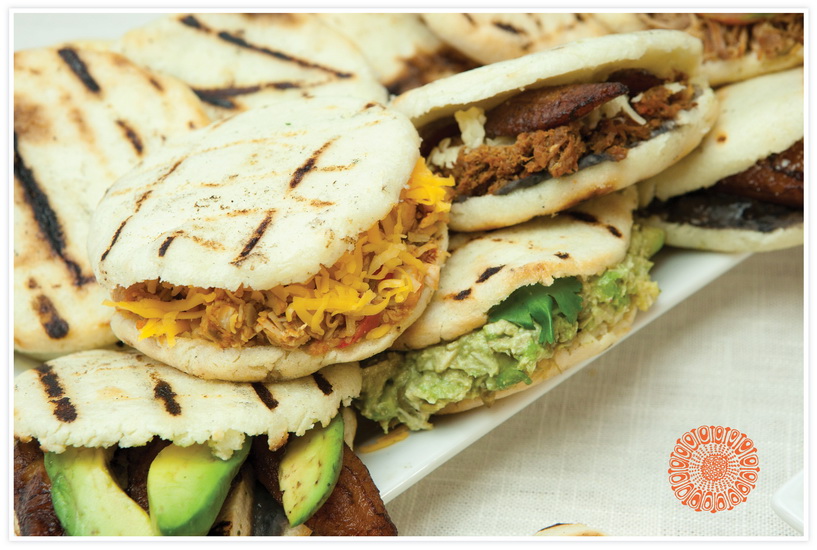 Arepa platters:  10 medium sized arepas.  Fillings: Pepeada, Pabellon, Pernil, Vegetariana, Catira, Pelu'a, Caribe.  Mix and match to get a party of flavors!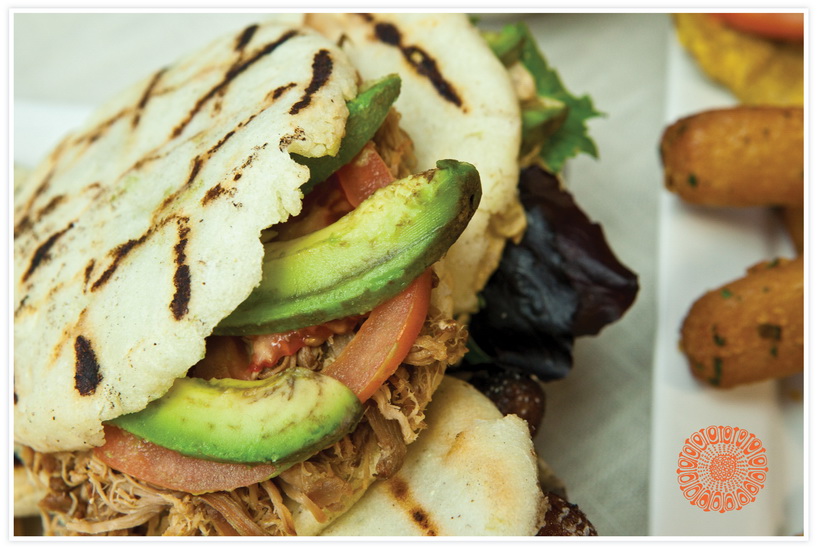 Arepa Pernil: pulled pork, sliced avocado and tomatoes, served with aioli on the side.

Our sides are unique.  You can get a platter or half platters to mix it up.  Yuca Fries, Garlic Yuca Fries, Sweet Plantains, Tostones and Patacones (tostones with a topping);  served with dipping sauces.

Plantains…. yum!  Tostones and sweet plantains.

Patacones! Tostones (green plantains) with a topping.

Yuca Fries tossed with garlic and cilantro.

The end result…  too good! 

Pica'Nic:  We recommend boxed meals for orders of fewer than 10 people.  Perfect for a pica'nic at home, outside or on the go!  Pick a sandwich and a side.

Pica'nic with Cachapa Pabellon and Bululu Salad.

Bululu Salad: mixed baby greens tossed with roasted corn kernels, red bell peppers, daikon sprouts, quinoa and jicama; passion fruit vinaigrette. 

Catering onsite:  We want to ensure that you get the best quality, so for large events we like to make everything right there on location, on the spot.  We set up our grill and assemble each arepa right there. Your can order bite-sized to medium-sized arepas, plus anything else you want from our menu. 

Bite-sized arepas are a great option as appetizers or finger food.

Just pop it in your mouth!

Our food is perfect for casual events,  both small and large.  We set up a table for people to pick and choose what they want to eat, from arepas to chile negro, sides or a salad. 

Bite-sized arepas filled with La Shuli.  We are happy to work with any special needs or requests.  For example, if you have a vegetarian or vegan preference, or just want a meat- centric menu, we can provide you with various options.  Everything on the menu is 100 percent wheat and gluten free.
Patacones: green fried plantains topped with Guasacaca and tomatoes. 

Download the menu here.