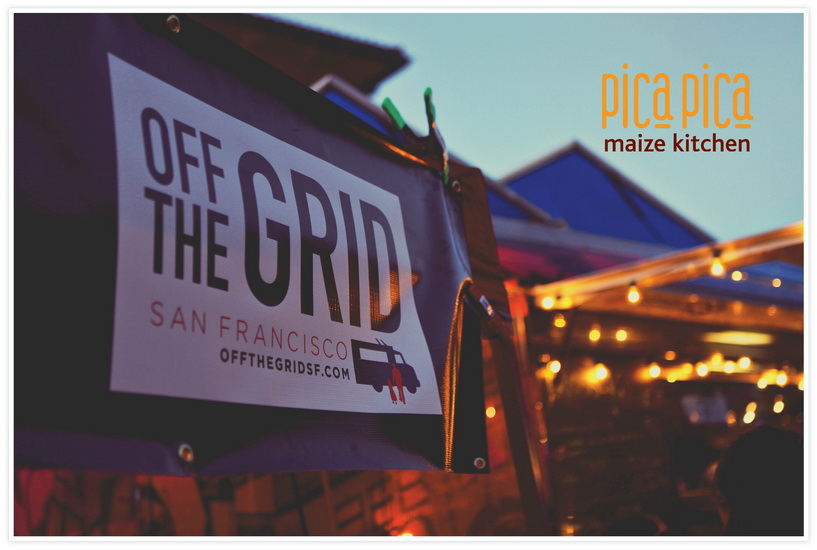 Every Friday night from 5-10 p.m. find us at Off the Grid in Fort Mason.  This weekly event is offered until November, so there are many opportunities to come once and again to try all the amazing things offered here.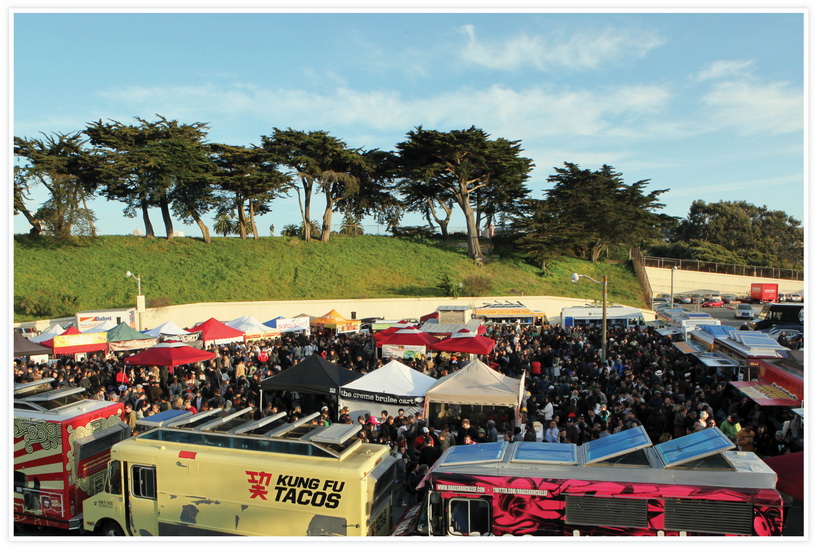 A corral of food trucks and tents and people just go nuts, going food truck and cart hopping.  And this is so whether it rains or shines (or fogs over..!).  There are so many people that it feels nice and cozy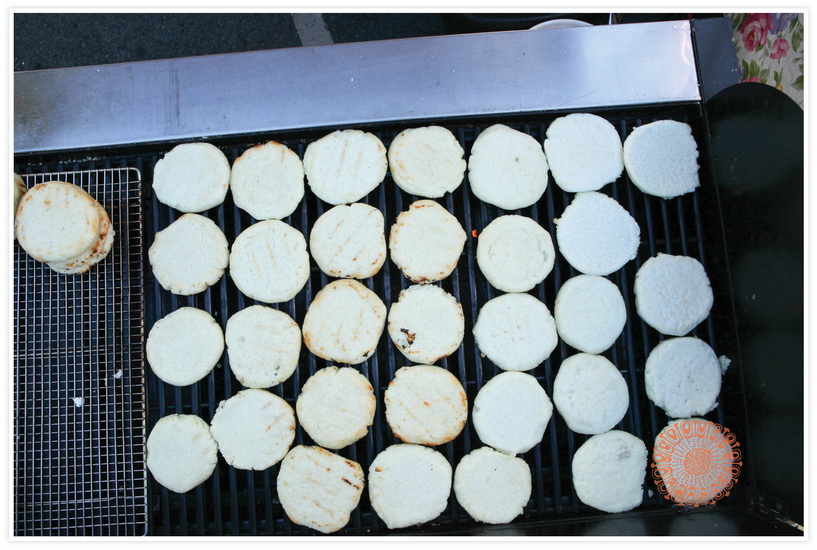 We offer medium sized arepas, made on the spot on our grill.

Our team:  Juan, Henrique and Luis.  Machines!

So here is how we do it: arepas are on the grill, fillings are heated on the spot and kept in chafers.  We make the arepas on the spot.  Perfectly fresh.

We recommend having two arepas, two different flavors: Pelu'a, Pepeada, Pernil, Caribe (vegetarian), Pabellon

Arepa pelu'a: shredded skirt steak with cheddar cheese.



Arepa pernil: pulled pork, sliced tomatoes and Guasacaca (Venezuelan Guacamole)

Every week we have a special.  For example, our Chile Negro: a three-meat chile con carne with black beans, served with plantain chips.

Sizzle, Sizzle…  We love plantains:  chips, tostones, sweet plantains, plantain soup, bonbons, as a filling… you name it.  Hang around and you will get to try it all!

Yuca fries and sweet plantains, served with a  dipping sauce.


Arepa and plantain side combo

National Park services checking that everything is o.k. with the set-up.  And to the right, Off the Grid peeps…

Yum!  Just chilling (I can't believe they actually had space to sit down!)

Tons of fun options and funky, creative combinations of food.  This is what SF is all about (frankly, this is American-specific; these combinations are not so common or sought after in other countries!).




Like the ice cream trucks of our youths, endugences are aplenty…







I love San Francisco



Our hot arepas will keep you warm in the night air.  See you soon!