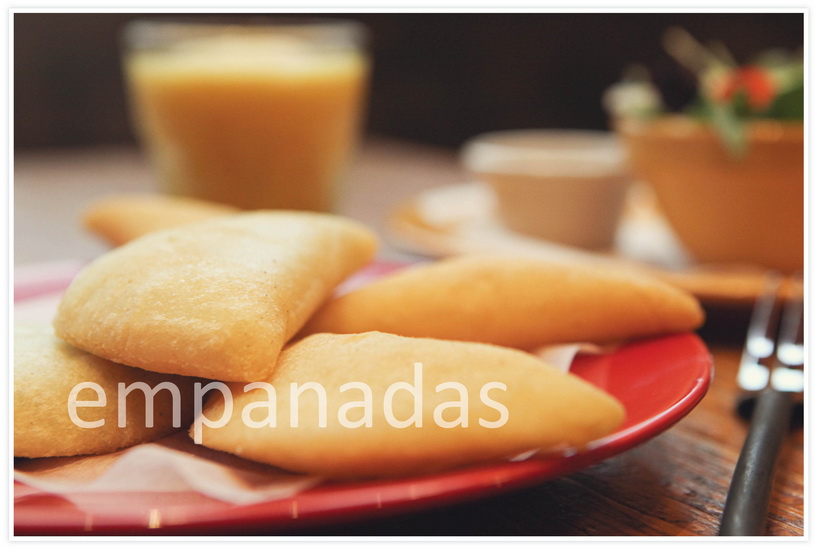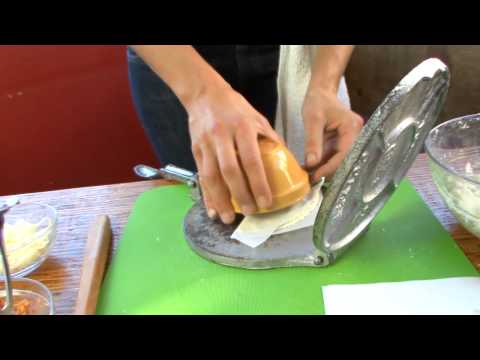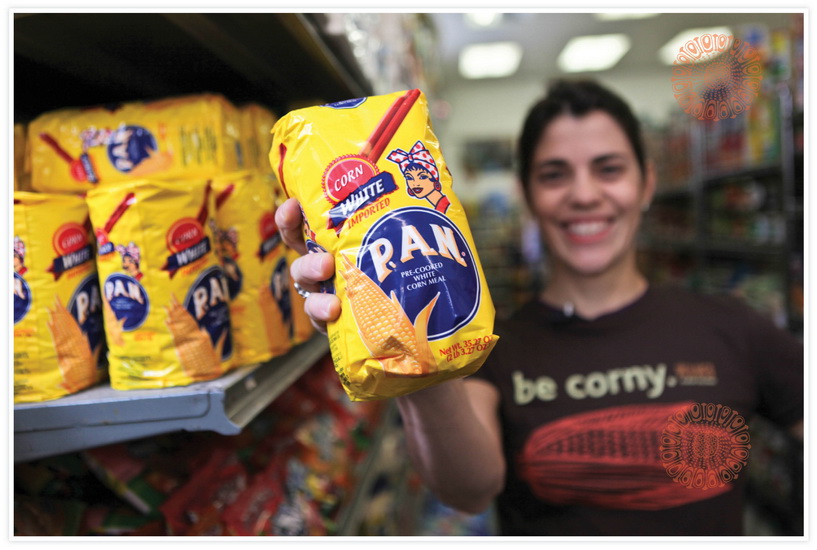 Venezuelan empanadas differ form the more popular Argentinian and Chilean ones in that they are made with corn flour instead of wheat flour.  At Pica Pica we use the corn meal "Harina P.A.N." made by Empresas Polar, which is the most popular flour used in Venezuela for empanadas, arepas, hallacas and bollos.   Venezuelan empanadas, akin to empanadas in other countries in the Caribbean, Colombia and Ecuador, are generally fried  instead of baked, as is customary in Chile and Argentina (although they sometimes fry them as well).
The word 'empanada' comes from 'empanar', which means to wrap in dough.  This is an ancient, and, by the way, very practical way of carrying food.  The empanada is similar in concept to the Samosa (Pakistan, India, Kenya), Stromboli (Italian-American), Calzone (Italy), Kibbeh (Lebanon), Strudel (Germany), Bridie (Scotland), Pirozhki (Russia), to name a few…!

The dough for Venezuelan empanadas is made similarly to the 'arepa' dough, using corn flour, water and salt.  In some cases the flour can be flavored with any desired ingredient, such as sugar cane, anise, annatto or just broth.

After the dough has been made and rested, make small balls (anywhere from 4 oz. to 8 oz., depending on how big you want the empanada to be).  At Pica Pica we make them small and serve three per plate, so that people can have the option of trying different flavors.  Using a tortilla press, a wood board, a plate or your fingers, flatten the dough to about 1/4 inch thick.  I personally like them thin, to feel more filling when biting into it.  But do not make them so thin that they will crack when folding over or cooking.  I recommend using parchment paper to manipulate the flattened dough.

To stuff the empanada, place a tablespoon of filling in the middle of the flattened dough.  Do not overfill, as this will cause the dough to crack when being cooked.  Fold it over like you would a calzone pizza, making sure the edges meet.

Once the dough is folded over and closed, make sure to seal the empanada with your fingers.  Then, with a bowl or ramekin, press down to give it a clean cut and seal.  Leave the empanada wrapped in parchment paper up to the point of cooking, otherwise the moisture from the dough will evaporate and the empanada will dry out and crack, and it will stick to the surface and break.
To cook, make sure the oil is piping hot!  Lower carefully into the pot with oil.

Cook until golden.  Remember that the ingredients (the dough and the filling) are already cooked;  the frying is giving it a crispy and delicious finish!  So, do not over-fry!

We like to serve our empanadas with a dipping sauce — hot like Pica'Pun or sweet like Mela'o de Papelon (sugar cane sauce).

I went down to "Chile Lindo Empanadas" off 16th and Mission and got a delicious meat empanada.
I was curious to taste our 'guiso' empanada next to their meat one.  Like ours, these are artisanal, handmade, traditional empanadas but from Chile.  


You will see that the size and form are completely different from ours.  You can tell what the filling is by the way the empanada is finished or folded at the edges.
I found it interesting that Chile Lindo's meat filling shares some ingredients with our 'Guiso" filling- olives, raisins, peppers and some slight sweetness. Alas, we all have similar European origins!
I encourage you to try them all and enjoy!  Venezuelans, Chileans and Argentineans!