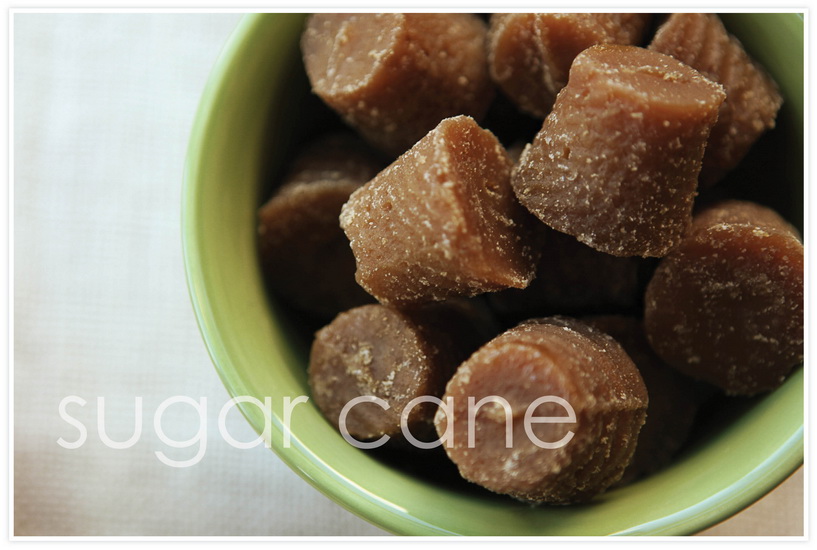 Papelon (Venezuelan term), also known as 'piloncillo' in Mexico, 'rapadura' in Brazil or 'panela'  in Colombia, is unrefined sugar cane.  It is also known in India as Jaggery.  It is used as a sweetener in drinks, desserts and in some cases, like in Venezuela, as a sweet touch to a savory dish like stews or 'guisos.'  It is generally considered an organic and fair trade product.  If  you are looking for it, use any of the names above, but in most Latin markets in the U.S. it will be recognized as 'piloncillo.'
Originally from southern and Southeast Asia, sugar cane has been grown for more than 5,000 years. It was brought to the Mediterranean world and then introduced to the Americas in the 1500′s shortly after its discovery by the Spanish. It became an extremely important trade ingredient among all colonies in the world (for example, the Dutch in the Treaty of Breda in 1667 kept Suriname, a sugar colony, instead of New Netherlands — now known as New York).  Today, Brazil and India are the biggest sugar cane producers in the world.  Colombia, however, has one of the highest consumption levels per capita.


There are many different types of sugar available in the market. Per the picture above, you can see the difference that the refining process makes to the same raw ingredient.  From right to left, confectioner's sugar (finely ground white sugar), refined white sugar (bleached), brown sugar (white sugar with molasses for color) and turbinado sugar (raw, unbleached) have all undergone different processes.  The sugars themselves have the same amount of calories and are almost equally sweet (but each with a slightly different taste). The main difference, however, is that the refining process removes from the sugar such natural nutrients as potassium, phosphorus, calcium and iron.  In addition, processed sugars might contain a trace of chemicals used during the refining process, such as phosphoric and formic acid.  Unrefined sugar doesn't dissolve as easily as refined sugar, and it has a shorter shelf life, but it is a healthier choice of sugar.

Papelon, which in essence is solidified pure sugar cane, is obtained from cutting the sugar cane tree as close to the ground as possible (higher concentrations of sugar are found at the bottom of the stalk). After milling, the sugar cane juice is reduced (boiled at high temperatures) until it becomes very thick.  It is placed in molds and allowed to solidify into the commonly known  forms of a brick or cone.  The color varies from a warm caramel to a rich dark brown, depending on how much it has been clarified.

Papelon is a key ingredient in Venezuelan cuisine.  It is used to sweeten desserts and savory dishes, and is the magic touch in our own version of iced tea (Papelon con limon), a highly refreshing drink of dissolved sugar cane, lime and water.

Mela'o de Papelon (papelon dissolved with water) is used to make bunuelos de masa or yuca.  These little balls of corn flour or yuca, mixed with salty white cheese and salt, are fried and served as a dessert dressed with pure Mela'o de Papelon and a hint of cinammon. 



Papelon is also a key ingredient in plantain cake/quiche (Torta de Platano).  Tajadas (sweet plantains) are layered with salty white cheese, Mela'o de Papelon and scrambled eggs, covered with white cheese and baked in the oven.  The combination of the natural sweetness of the plantains and the papelon with the salty white cheese is  uniquely delicious.


So what kind of sugar is in your pantry?  How do you keep things sweet and healthy in your kitchen?